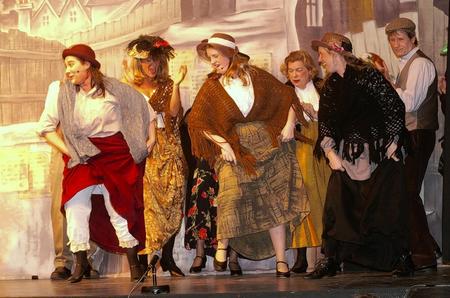 A Kent amateur dramatics group marks a century of performances with its next show. Known as GEMS, its longest-serving member, Ann Lennard, spoke to Chris Price.
In the basement of the Three Daws pub on the river in Gravesend, preparations have been underway for a celebration of 100 years of history.
"The rain drips in through the ceiling sometimes," said Ann Lennard with a giggle, who is the longest-serving member of the Gravesend Entertainment and Music Society or GEMS, which marks its centenary this year.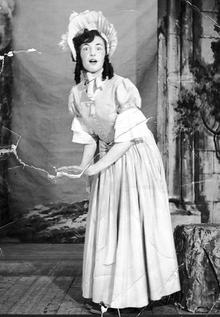 Work has been going on throughout the summer for their 2012 production of Mack and Mabel at the Woodville theatre. After the success of last year's show Godspell at the Mayfield Grammar School – formerly Gravesend Grammar School for Girls – the society is returning to Gravesend's most prominent theatre for the first time in four years.
"It is great fun, enjoyable and something that needs to be kept alive," said Ann, 80, of Milton Road, who joined the group in 1951, cycling in from Greenhithe until she moved to Gravesend when she married in 1962.
"It needs support to make a community for the town. It always used to be like that. Everybody in town went to the shows. It was well supported, much better than it is now. We hope this show at the Woodville works because we had to stop after the prices zoomed up so high we couldn't afford it. Now we are going to try and make a comeback, so it is important to get good audiences."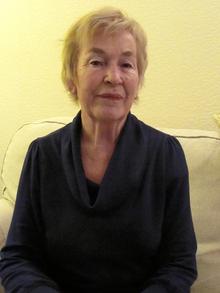 When Ann joined, GEMS was a singing group called the Gravesend Co-operative Senior Choir. Supported by the Co-operative Society, they rehearsed in a house on the Grove and did shows in the former Co-op Hall on Harmer Street. They decided to branch out into operetta in 1954, with a production of Gilbert and Sullivan's Pirates of Penzance, performed in the hall for about four nights.
"It was a good basic choir but to start with we lacked acting ability really," said Ann, who remembers the men from the society making a proscenium arch especially for the show, in the old Greek theatrical style with painted masks on it. "But acting skill did come and the Kent Messenger would send a critic along and they used to do a full page, with photographs and a write-up. They were supportive and from then, there was no looking back."
Over the years, the company has performed the likes of Ivor Novello's King's Rhapsody and the New Moon by Rhomburg. The first move into the Woodville Halls came in 1968 with a production of Ruddigore and the company has staged most of the Gilbert and Sullivan operettas, all of which Ann has performed the female soprano lead at one time or another.
In true am-dram style, Ann remembers a few mishaps which went down well with the audience, particularly when playing Jill-All-Alone in Edward German's Merrie England.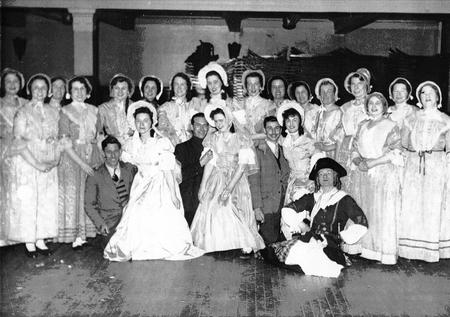 "I had a laugh once when I had to come on stage on my own and sing a mysterious song around an imitation fire to my black cat. I had to sing 'cat, cat where have you been?' and at that moment, the people who do the props realised they had forgotten to put my cat by the fire and I needed it to sing to it.
"As I sang 'cat, cat where have you been?' they threw it on stage and it landed at my feet by the fire. They chucked it on, which caused a titter."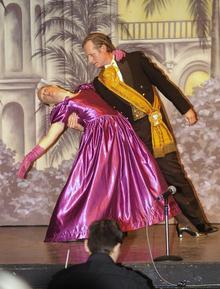 Ann cannot imagine what her life would have been like had she never joined, especially after the death of her husband Ben 14 years ago. "It would have made a big hole in my life," she said.
"It is so fulfilling to have a creative outlet for anybody. There are other members who have been there for a long time too and they would echo the same thoughts."
Mack and Mabel by the Gravesend Entertainment and Music Society (GEMS) runs at the Woodville, Gravesend, from Thursday, November 15, to Saturday, November 17. Performances start 7.30pm. Tickets £13 and £11. Box office 01474 337774. Details on the society at www.gemsmusicshows.co.uk
The GEMS choir will hold rehearsals of Christmas songs and carols at the Three Daws, Gravesend, on Tuesday, November 20, from 7.45pm. All welcome to join. After Christmas, rehearsals begin for a concert in May.