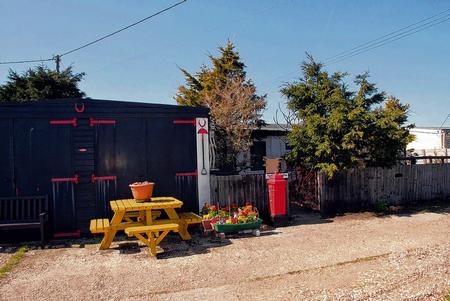 This odd little residence on the wild shingle shore at Dungeness might not be everyone's ideal home – but for the right person, it could be paradise.
Named after the Triumph, an English ship that fought in the naval Battle of Dungeness in 1652, this home, formed from a pair of railway cottages, is one of a cluster of similar dwellings which are rarely on the market.
A once famous neighbour was the late film director Derek Jarman, who made a surprising garden from the unpromising shingle at his own home. He said of his plot: "Paradise haunts gardens and some gardens are paradises. Mine is one of them."
On a practical level, the Triumph has mains electricity and water, double glazing and a garage. It also has a septic tank and there is a heating system fuelled by gas bottles. You'll be king of the castle in the drought as there's a fresh water well with a pump in the slightly overgrown garden.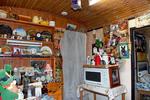 The view includes two lighthouses, two power stations and all the sea you could wish for.
There is one bedroom, or two, if you can manage without your own bar and want to remove the bar counter from the second bedroom.
The kitchen, at 10ft by 7ft 6ins, will be cosy on winter evenings and the bathroom comes with a coloured suite and vinyl floor covering.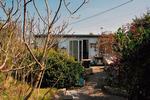 And there's not one but two lounges, one of them a 22ft long railway carriage.
Sue Goodwin, from agent Lawrence & Co, said: "If you are looking for a fascinating permanent, or holiday home, away from the pressures of everyday life, situated amongst an interesting and diverse community on the largest expanse of shingle in the world, look no further.
"Apart from a handful of more conventional properties, the homes in this unique spot are all very similar and started life as 'holiday shacks' for the Southern Railway workers in the 1920s. Subsequently, they were predominantly occupied by local fishing families but more recently have become popular with a collection of artists and other individualists escaping the stresses of modern life.
"Although the accommodation can be described as 'basic' by modern standards, it has a certain charm."
For more information ring Lawrence & Co on 01303 266022 or Tersons on 01797 364600.