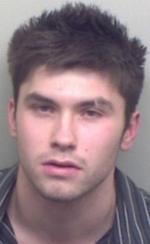 A teenager from Kent has been jailed for two years for crashing his father's Land Rover, killing a close friend.
Aaron Kingsley, 19, was driving his father's Discovery with five friends as passengers when he lost control on a roundabout in Canterbury, doing an estimated 43-54mph.
It rolled over and Faversham girl Sophie Harrison, 18, was thrown through the sunroof. She died two-days from massive head injuries.
Kingsley was 18 and still at school when the accident happened after being persuaded to give friends a lift into the city to catch a train to go to a party in London.
Kingsley, of Sheerways, Faversham, had only passed his test at the third attempt the previous December and usually drove a Mini, when he lost control of the Discovery at the roundabout at London Road and Rheims Way on April 4, 2009.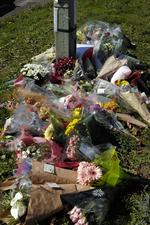 Two seats had been taken out of the back of the Discovery and Sophie, 18, was sharing a seat and seat belt with a friend, but decided it was uncomfortable and was sitting in the rear passenger footwell when the accident happened.
Experts estimated Kingsley's speed as he approached the roundabout was between 43 and 54mph, but probably at the lower end. He himself put the accident down to his own inexperience, the weight of people in the car and possibly hitting something.
Kingsley appeared at Canterbury Crown Court on Monday afternoon and admitted causing death by dangerous driving. His lawyer, Crispian Cartwright spoke of his remorse and devastation at causing the death of a friend and said the whole family were grief stricken.
He said Kingsley did not really understand why he lost control that night, but stressed there were no aggravating features of drink or drugs.
Kingsley was painfully aware of the grief of the dead girl's family and her death was a terrible burden on his shoulders. He had suffered deep depression and only the support of his parents had kept him from suicide.
Sending Kingsley to a young offenders institution, Judge Adele Williams spoke of the life of Sophie Harrison, full of promise, but tragically cut short and accepted all that been said for Kingsley but said he had to be punished.
He was disqualified for three years and must take an extended driving test before he drives again.
Full reaction in this week's Faversham News, out Thursday.