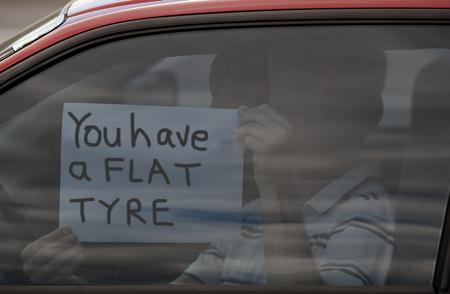 A motorist has been trying to get lone women drivers to pull over at night with a fake sign about them having a flat tyre.
Drivers are being put on alert after a woman reported the bogus roadside claim last night.
She did not pull over until the other vehicle was out of sight - to discover her tyres were fully inflated.
Kent Police are now investigating the incident, at just after 9pm on the A2 from London into Kent.
Anyone who sees someone holding up a sign about a flat tyre is urged to drive to the nearest police station instead of stopping.