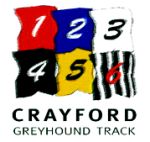 The 36 starters for this year's running of the Ladbrokes Golden Jacket are close to being finalised with the six first-round heats on Saturday.
With £15,000 to the winner, a quality field is assured.
The last set of trial stakes were held last weekend and the outstanding performance came from Romeo Explosion – privately trained by Gemma Coney – who recorded a fast 45.33sec for the 714 metre distance.
The time was adjusted by 0.30sec in respect of the fast going but it is still a time which is thereabouts when looking for a winner.
Take into account the dog did not lead away, managing only fourth place early on and had to work his way through the field before taking up the lead around the last two bends and winning by no less than seven lengths. Expect him to be in the starting line-up.
It was nice to see Lottes Girl winning here for the second weekend running in her trial race. She is one of the most popular visitors and this was her 10th win at the track in an illustrious career.
She should have a good chance of being selected as a starter and will give a good account of herself. Aged four-and-a-half, it may be that to win the competition is a tough ask but it would be good to see her race.
It is going to be difficult for the home runners to figure prominently, given our current group of dogs that run over 714 metres.
While we may have potential entrants, they do not have the times needed to win this year. There will certainly be decent ante-post odds to have about any Crayford dog, so if you fancy a major upset get on early!
I understand Aero Gaga will be a likely starter for the event for owners, the Forsdike Syndicate. The dog was a semi-finalist in 2011 when he missed his break which was somewhat out of character for a dog known to trap well.
He has vast experience with 89 career races in the UK and Ireland. He is sure to be a major player if selected and, once again, take any early price about him given his credentials.
Gates open at 6.15pm, with the first race at 7.31pm. It will be top-class racing guaranteed.