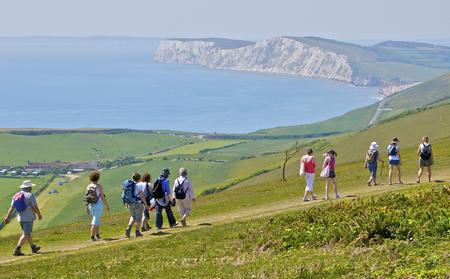 by Lynn Cox
There is something special about visiting an island - and the Isle of Wight is no exception.
I visited during a recent Walking Weekend, and found it has everything a walker could ask for and more - with beautiful beaches, stunning cliffs and hundreds of public footpaths to follow.
My partner Keith and I started out on our first trek in Fishbourne, and walked along to Quarr Abbey. Founded in 1132, the abbey was the centre of life on the island until its dissolution by Henry VIII, and it is now a working monastery.
A must is popping into the abbey tea rooms - where a hot latte warmed us up a treat.
Later in the afternoon we travelled to Alverston Mead, near Sandown, where we spotted lots of wildlife including red squirrels while enjoying the stunning countryside.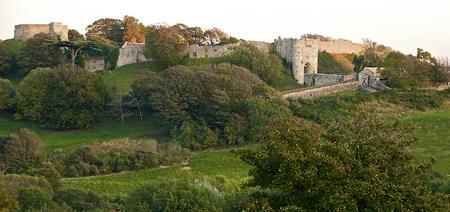 It was a bit chilly on the day we arrived, so we couldn't wait to get to our accommodation at the luxury complex of Niton Barns, in the village on Niton near Ventnor.
We were not disappointed. The eco-friendly Yarborough Barn was luxurious and a welcome place to rest and warm up. The converted 16th century barns have everything you could possibility want for a self-catering stay and we had several heavenly nights' sleep there.
Niton is a beautiful village and we popped down to the nearby White Lion pub for a meal. Friday night is fish and chips night, and the food was fresh and delicious.
In fact, throughout our stay we enjoyed meals at many wonderful independent pubs around the small island, which provided hearty, reasonably-priced fare to keep us going on our walks.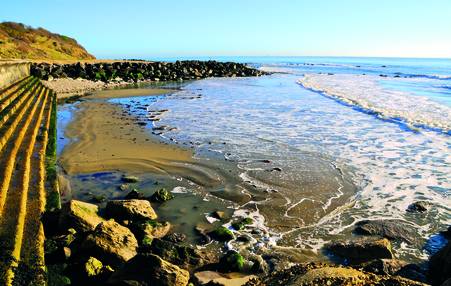 These included ambling along the cliffs near Alum Bay and The Needles. The views on this part of the island are spectacular, especially with its coloured sands.
We then decided to visit Carisbrooke Castle near Newport as I'd been there when I was a child. Walking around the castle wall provides beautiful views of the surrounding area and we also enjoyed popping in to see the donkeys on the donkey wheel in the well house.
Another must-see is Osborne House in East Cowes. Walking around the huge estate can take some time, especially now that Queen Victoria's private beach is open, so if you are going to visit, go early in the morning and spend all day there.
We both had a great weekend, and walking the many hidden footpaths was truly a great way to see the island's delightful beaches, rolling countryside and wonderful picturesque villages.
Lynn travelled courtesy of Wightlink Green Getaways (0871 376 0013 or www.wightlink.co.uk/greengetaways).
---
Accommodation
A three night weekend self-catering stay at Niton Barns costs from £109 per person (based on four sharing) and includes return Wightlink car ferry crossings from Portsmouth or Lymington.

Four night mid-week stays (Mon-Fri) and week-long breaks (Fri-Fri) are also available.

Dogs are welcome at Niton Barns, charged at £30 per dog.
Travel
Lynn travelled on Wightlink's 40-minute Portsmouth-Fishbourne crossing, one of three routes. Car ferries also operate between Lymington and Yarmouth (35 minutes) and there is a passenger catamaran service from Portsmouth Harbour to Ryde Pierhead (22 minutes) and dogs travel free on Wightlink ferries.
Attractions
Leisure walkers can combine a dog-friendly break with the chance to try out one of eight adventure-themed walks as featured in Wightlink Wight Safaris booklet. Taking visitors off the beaten track, the guide explores the hidden wilds of the Isle of Wight on foot.
Wight Safaris are available free from Wightlink by calling 0871 3761000 or visiting www.wightlink.co.uk/wightsafaris.