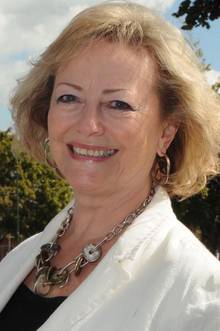 by political editor Paul Francis
Independent candidate Ann Barnes has won the race to become Kent's first police commissioner.
It was edge of the seat stuff for the former Kent Police Authority chairman after she initially failed to secure the 51% of the overall vote needed.
She and Conservative candidate Craig Mackinlay then entered the second-preference stage.
Then, at just before 5.30pm, the announcement was made - and Ann Barnes was named the winner.
The final count saw Ms Barnes clinch 114,137 votes, with Mr Mackinlay taking 60,248. That meant she took nearly two-thirds (65%) of all votes cast.
Speaking after the announcement, Ms Barnes said: "I am delighted to have won.
"The people of Kent have made their voice heard through the ballot box.
"They made it clear that they didn't want Kent Police to be politicised or under the control of party politicians."
Mr Mackinlay congratulated his opponent, telling her: "You fought a very solid campaign and fought with a message which sound a resonance throughout Kent.
"I hope that the people of Kent will come to recognise the importance and significance of this role and will take part in the elections more fully next time."
Ms Barnes gave Mr Mackinlay a battering in the first vote - securing 8,148 votes in Ashford to his 3,630.
She went on to win Dartford, Dover, Maidstone, Tunbridge Wells, Shepway, Sevenoaks, Thanet, Tonbridge and Malling, Gravesham and Swale.
One of Ms Barnes's biggest victories was in Maidstone, where she beat Mr Mackinlay with 10,762 votes to just 4,310.
Medway was the final result to be revealed, but Ms Barnes did not win enough votes to reach a 51% majority.
Earlier, it was revealed just one in six people in Kent voted yesterday to decide who should have the £85,000-a-year top policing role.
As ballot papers were counted at Dover town hall this afternoon, the county's turnout has been revealed as only 16.3%.
A total of 208,782 people voted in Kent out of a possible maximum of 1.28million - meaning more than a million people did not cast their ballot.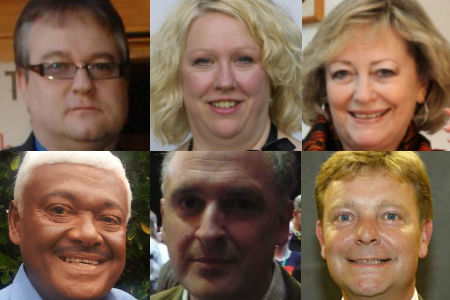 The highest turnout was 20.3% in Shepway and the lowest 14.8% in Swale.
The extremely low turnout is being blamed on a combination of low-profile election campaigns and confusion among residents.
The police commissioner role will bring to an end years of the Kent Police Authority, in what has been described as one of the most far-reaching reforms of policing in a generation.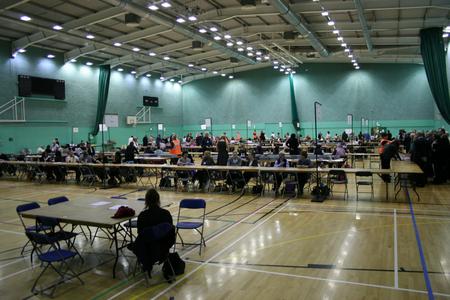 The commissioner will become one of the most important elected officials in the county.
They will oversee the strategic direction of one of the country's largest forces and have responsibility for a £258million budget.
While the commissioner will not have day-to-day operational control of the force, they will have extensive and far-reaching powers - including setting the overall priorities for the police and deciding how much council taxpayers should have to pay to meet the force's running costs.
Keep up-to-date with the election count today with KentOnline and @PaulonPolitics on Twitter. Join the debate below.