by Tricia Jamieson
An unusual twinning arrangement links a Kent church with a loo in the Democratic Republic of Congo.
For a £60 outlay, the toilet at St Peter and St Paul Church in Appledore is linked with one in the Third World country through the charities Tearfund and Cord.
They have set up toilet twinning to help transform lives in poor communities across the world.
Appledore's involvement was initially a mystery to vicar the Rev Tricia Fogden.
She said: "A certificate informing us we were twinned with a loo in Democratic Republic of Congo, with a picture of it, just appeared in our toilet."
"No-one seemed to know anything about it until it was raised at a pariochial church council meeting.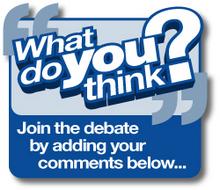 "Member and parishioner Will Rolfston said he had been at a Christian festival and had seen a Tearfund stall with details of toilet twinning.
He paid the £60 on our behalf and put up the certificate when it arrived, but forgot to tell anyone about it."
She added: "The difference between the loos is that ours is nice and warm and dry whereas the other one is a hut – a very nice one, but just a hut. At least it is not a hole in the ground.
"It would be nice to arrange a twinning visit, but it is a long way to go."
The loo is in Mukolwe Village, South Kivu.
Tearfund and Cord use the money raised through toilet twinning to help provide access to better sanitation, clean water and hygiene education.
Toilets at home, work or school can be twinned through the one off £60 payment.
Every year, the charities build thousands of loos around the world.
When one is built, a photo is taken and its longitude and latitude coordinates are recorded.
When a donation is made, a framed certificate of the toilet is sent along with its GPS coordinates so it can be looked up.
For more information, go to www.toilettwinning.org