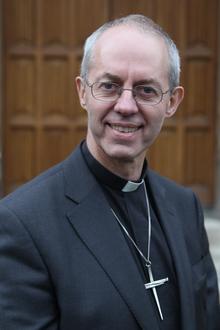 The Bishop of Durham has been confirmed as the next Archbishop of Canterbury.
The Queen approved the nomination of the Rt Rev Justin Welby as the 105th Archbishop of Canterbury.
The Eton-educated bishop (pictured left) worked in the oil industry for 11 years before leaving to train for the Anglican priesthood.
Bishop Welby, 56, pictured left, will be enthroned as Archbishop of Canterbury in Canterbury Cathedral on March 21 next year.
He said today: "To be nominated to this post is both astonishing and exciting.
"It is something I never expected, and the last few weeks have been a very strange experience.
"It is exciting because we are at one of those rare points where the tide of events is turning, and the church nationally, including the Church of England has great opportunities to match its very great but often hidden strengths.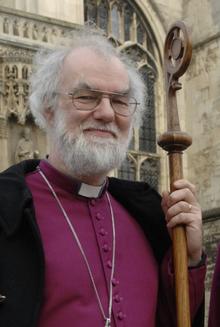 "I feel a massive sense of privilege at being one of those responsible for the leadership of the church in a time of spiritual hunger, when our network of parishes and churches and schools and above all people means that we are facing the toughest issues in the toughest place."
Outgoing Archbishop Dr Rowan Williams (pictured left) said he was "delighted at the appointment".
He added: "I have had the privilege of working closely with him on various occasions and have always been enriched and encouraged by the experience.
"He has an extraordinary range of skills and is a person of grace, patience, wisdom and humour.
"He will bring to this office both a rich pastoral experience and a keen sense of international priorities, for Church and world."