Hundreds lined the streets of Canterbury today to welcome home soldiers from The Argyll and Sutherland Highlanders.
The Fifth Battalion, The Royal Regiment of Scotland marched through the city centre behind the pipes and drums of the Regimental Military Band following another successful tour of Afghanistan.
The soldiers, based at the city's Howe Barracks, returned home last month from a six month tour of Helmand Province as part of Operation HERRICK 13.
There they trained members of the Afghan National Army and Police as well as supporting security operations around Taliban strongholds.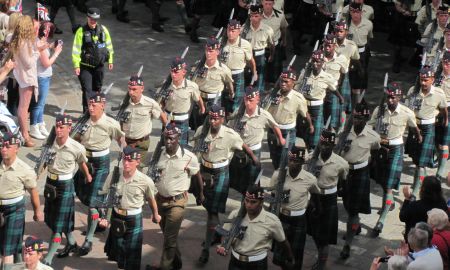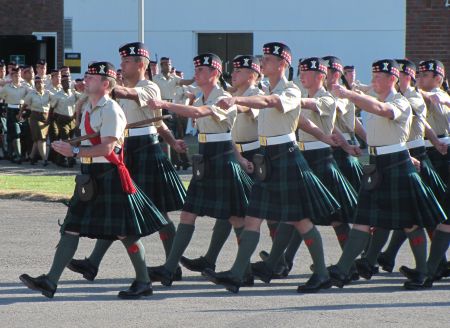 In the morning, soldiers were presented with their Afghanistan campaign medals at Howe Barracks by guests including Canterbury and Whitstable MP Julian Brazier, Lord Mayor, Cllr Pat Todd and former Commanding Officer Lt Col David Richmond.
The Battalion then marched through the city in full ceremonial dress of kilts and with bayonets fixed.
It was the first time since the Duke of Wellington presented the 93rd Sutherland Highlanders with their regimental colours in 1834 that a Battalion had marched in full ceremonial dress.
Soldiers, family and friends then filled Canterbury Cathedral for a homecoming service.
In his sermon Padre Stewart Mackay, chaplain to the forces said: "Now we return home from our latest engagement, it's good to come home and today's events are not unlike those experienced by soldiers in the past.
"It makes us feel appreciated and a part of this community."
Commanding Officer Lt Col Adam Griffiths added: "I was overwhelmed by the response from the public and the reception we have had today will stay with me for a lifetime."
Check out next week's Kentish Gazette for more reaction and pictures.