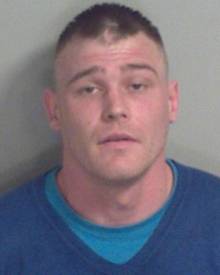 by Paul Hooper

A cheeky Ashford thief who went ram-raiding at shops in stolen cars has complained about having to pay back £1.
Peter Willmott, 30, pocketed nearly £21,000 during his attacks in Dymchurch, Rolvenden and New Romney.
But when a judge asked him to cough up the quid, cocky Willmott retorted: "How can I pay it? I can hardly pop down to the local post office and withdraw it, can I?"
Police had feared the robber had stashed away more than £15,000 of cigarettes and launched an investigation into his financial assets.
But Denzil Pugh, prosecuting, told Canterbury Crown Court the probe revealed Willmott, of Pounds Lane, Ashford, had no hidden cash.
And although the proceeds of his crimes were calculated at £20,700, he was ordered to pay a nominal £1 within four weeks or face seven more days in jail.
In July, he was jailed for three years after admitting nine charges of theft and burglaries.
The court heard he stole Paul Hales's prized Ford Escort – which he had lovingly restored – from near his Ashford home in January.
A day later it was driven backwards through Dymchurch Village Store's window, in the High Street, causing £500 damage.
The owner, Rajagopal Sritharan, and his family lived above the shop and had to watch helplessly on CCTV as the thieves escaped with £4,500 of cigarettes.
The court heard the owner stamped on the floor to try to frighten away the raiders, but was advised by police not to go downstairs and confront the gang.
Car owner Mr Hales was alerted by police about the theft after the Escort was found abandoned in a condition that meant it could not be driven again. He later told officers he was "gutted", the court heard.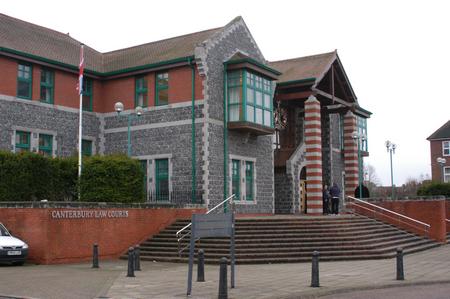 Then in April, Willmott stole a £4,000 Suzuki car from a home in Ashford that was then used in two raids on KM Linklater's store in Rolvenden and the post office at Stubbs Cross, near Ashford.
The owner of KM Linklater later told officers it was the 10th time he had suffered a break-in and had impacted "dramatically" on business in the small village.
Colin Priestly was alerted by his security company about the raid on the post office and arrived just as Willmott and his gang were driving away with £4,000 of cigarettes and leaving him with a £395 repair bill for the ram-raid.
Not satisfied, Willmott then stole another car - using it four days later on a raid at the Spar Store in New Romney, when another £5,500 of cigarettes were taken – leaving manager Luke Parker feeling "angry".
Willmott also attacked the WH Smith store in Tenterden in February, taking cigarettes valued at £6,000, and an attack on a post office in St Michael's - but was chased away by the owner, who lived upstairs with his four young children.