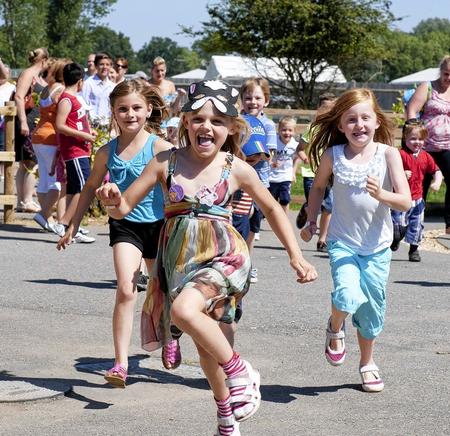 Make the most of the long weekend and check out our guide to the best bank holiday events and activities across the county.
Children travel for £1 on Kent and East Sussex Railway, steaming through the Weald on the rural light railway. The timetable operates throughout the Bank Holiday weekend. Day rover fares £15, seniors £14. Call 01580 765155.
Cheer on the charity fun runners taking on the It's a Knockout challenge. Teams will raise around the course made famous on the TV game show in the 1970s. Competitors at Haguelands in Burmarsh on the Romney Marsh will be dressed in silly costumes and get covered in water and foam. The event takes place on Sunday, August 26, watching is free and visitors can then visit the maize maze and alpacas. Call 01303 875640.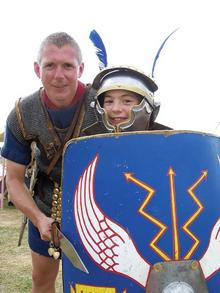 There's no place like Rome
Watch legions in combat and chariots racing at a Roman Festival. Children can see what it was like to be a soldier in the ancient world and watch drills by legionaries and cavalrymen. The chariot racer will show how strong charioteers had to be as they put the horses through their paces. There will also be cooks, archers and surgeons from the period, telling stories of the Empire. Another display will unravel the mysteries of Roman beauty, showing how women fashioned their eyebrows with mouse fur.
The invasion takes place at Dover Castle from Saturday August 25 to Bank Holiday Monday. Admission £16.50, concessions £14.90, children £9.90, families £42.90. Call 01304 211067.
A taste off between Kent and Lancashire will be the highlight of East Kent Railway's fourth annual Ale and Cider Festival. Gadd's, The Ramsgate Brewery and Wanstum Brewery in Canterbury will be representing the county, among the 12 firkins of real ale on offer. The service from Shepherdswell to Eythorne will still run as normal and visitors can play cards and dominoes. The festival runs from Saturday, August 25 to Bank Holiday Monday. Tickets £10, including train travel and a pint. Details on www.eastkentrailway.co.uk
Pirate Play Days continue at Chatham Historic Dockyard until Sunday, September 2. The assault course, desert island sand pit, and storytelling on board HMS Gannett will plunder shipmates of their energy, making for a peaceful summer holiday evening. Admission £16.50, concessions £14, children £11, families £45. Tickets valid for a year. Call 01634 823807.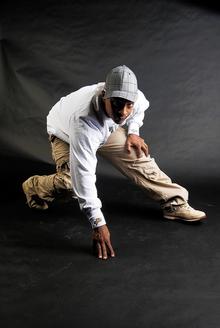 Festival fanfare
Buskers, market stalls and a talent contest make up the first Tunbridge Wells Festival. Fairground attractions, marching bands, street dancers and zumba will also take over the town centre on Sunday, August 26 and Bank Holiday Monday.
The Fusion talent contest will see 23 shortlisted singers, rappers and dance troupes compete for a £1,000 prize at the Forum, Assembly Hall Theatre and kmfm Street Stage.
The wannabes will then be whittled down to four finalists, performing for the prize at the Assembly Hall Theatre on Sunday, October 28.
Festival organiser Steve Mason said: "We are thrilled with the variety of talented performers that we have managed to assemble.
"With magicians, dance displays and marching bands. it looks like the festival will be an extremely colourful affair."
Admission free. Details at www.tunbridgewellsfestival.com
Chillbillies, Defrenchy, Nick Kelly and Coco and the Butterfields are on the bill at the Duck Inn Beer Festival from Friday, August 24 to Bank Holiday Monday. There will also be a bouncy castle at the pub in Bridge, near Canterbury, as well as beers from Old Dairy Brewery, Gadds, Goody Ales, Nelson brewery and Hopdaemon. Admission free. Call 01227 830354.
Do better than England in a penalty shoot-out at the St Peters & St Pauls Aylesford summer fair. There will be fancy dress, face painting, archery and classic cars at Aylesford Community Centre and field on Saturday, August 25 from noon to 4pm. Admission free. Call 01622 710756.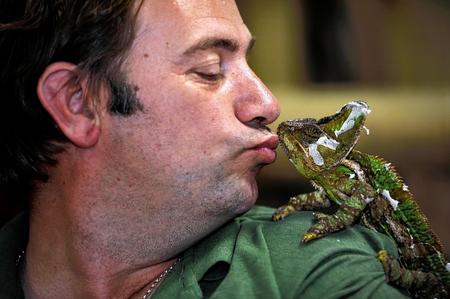 Fun at the farm
Conquer those fears and cuddle up to spiders and reptiles at a Creepy Crawly Day. The chance to get close to lizards and chameleons is part of a week of activities at Farming World, near Faversham.
Before meeting the eight-legged creatures on Wednesday, August 29, learn how the farm was managed 100 years ago at the Harvest and Threshing Weekend. The event runs Saturday, August 25 to Bank Holiday Monday. Then travel to infinity and beyond as Buzz Lightyear, Woody and friends greet visitors for a Toy Story Day on Thursday, August 30. Children dressed as their favourite character get in free.
On Friday, August 31 there's a Have-A-Go Falconry Day. All events are included in entry price. Admission £6.50, concessions and children £5.50. Call 01227 751144.
A treasure trail around chatham's Capstone Farm Country Park is being held on Sunday, August 26. The event from 11am to 2pm, will be a chance to follow clues around the lake and woodland to find rubbing plaques. Prizes will be given to those who complete it and the event costs £2 per person. To book your place, call 01634 338191.
Children get a wooden shield to paint their own coat of arms on when they visit Bodiam Castle from Saturday, August 25 to Bank Holiday Monday. They can take the shield home after seeing the ruins in East Sussex. Gift Aid admission £7, children £3.50, families £18.60. Call 01580 830196.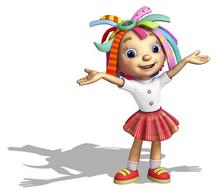 Coming up Rosie
Cuddles will be flying around like butterflies when two children's TV favourites visit the hop Farm, near Paddock Wood. Rosie from Everything's Rosie and Timmy from Timmy Time will be meeting and greeting visitors on Saturday, August 25 and Sunday, August 26 respectively.
Children can also take tractor rides and groom the donkeys and ponies in Animal Village. This summer's new attraction at the park near Paddock Wood is Farmer Bob's Barrel Ride, pulling riders around the farm by a quad bike, taking in all the bumps and screams. There will also be daily puppet shows, the giant jumping pillows and the Farm-ula One Driving School.
Admission £14.95, seniors £8.95, children £12.95, families from £44.95. Call 01622 872068.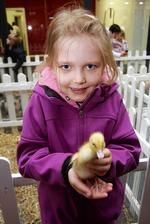 Animal magic
Meet the ducklings, chickens, meerkats, wallabies and llamas at the Reindeer Centre in Bethersden.
The theme is Pirates and Princesses, with a tea party and treasure to be found in the sand pit.
Open each day until Bank Holiday Monday, children can feed the rabbits, donkeys, pygmy goats and pigs as well as have fun in the straw bale area and on the bouncy castle.
Families can also see the baby reindeer and picnic in the paddock. Admission £5, children £6.50 (including a gift for pirates and princesses), £2.50 for one to threes (including gift.) Call 01233 820545.
Families can keep fit on a two-mile walk and see some of Kent's rare plant species at Ranscombe Farm Nature Reserve, near Cuxton. The fun day on Bank Holiday Monday will include games and activities. Meet at the Knights Place Recreation Ground from 10am to noon. No booking required. Call 01634 292062.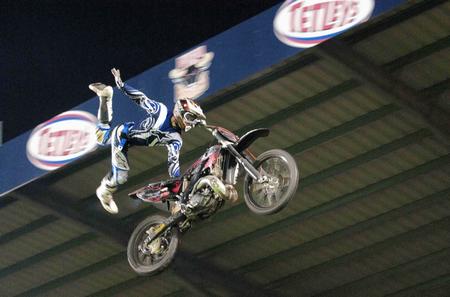 Thrills and spills
Back-flipping motocross bikes and roaring monster trucks arrive at three Kent venues in the Extreme Stunt Show. Families will buckle their seatbelts as daredevil duo Gary Taylor and Josh Grindrod perform FMX stunts. Drivers Glen Wise and Mark Glover will handle the 2000-plus horse-powered mammoth monster trucks.
It is not just the men getting in on the action. Abby Baker – known as the Trouble Maker – performs car crashes, rollovers and T-bones. The professional stuntmen are at Sheerness' Cowstead Corner on Friday, August 24, The Green in Hythe on Saturday, August 25 and Bexleyheath's Danson Park on Sunday, August 26. Admission £12, concessions and children £6, families £30. Call 0844 477 1000.