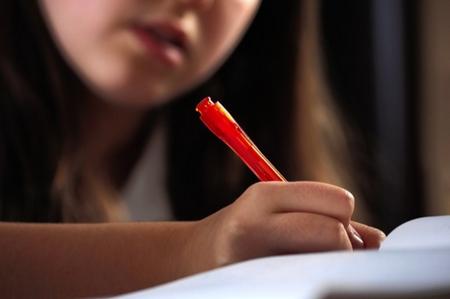 by political editor Paul Francis
The 11-plus test sat by thousands of children each year in Kent could be revamped to counter concerns widespread coaching favours those who can afford to pay for private tutoring.
County education chiefs are to outline reforms later this month after a review by heateachers.
The review was aimed partly at trying to make the tests "tutor-proof" and address complaints many children are over-coached and subsequently struggle in a grammar school.
The KM Group revealed earlier this year how independent fee-paying prep
schools accounted for close to 500 places offered to Kent's 33 grammars.
In some cases, pupils from prep schools were taking as many as a third of places available.
A widespread coaching culture has developed, matched by a rise in the pass mark at the county's most popular selective schools, notably in west Kent.
"you can be taught to pass any exams. and if you can afford to pay for tutoring, your chances increase. the whole premise of the test is flawed..." – ex-headteacher nigel utton
Among options considered by headteachers was whether there should be some form of continuous assessment to complement test scores.
The group also considered if there could be a ban on the sale of practice papers and a rethink on the test's main components - maths, verbal reasoning and non-verbal reasoning.
The changes could also see a standard test for all selective education authorities.
The 11-plus is not popular with many state primary headteachers, who feel it has become outdated and places both schools and children under too much pressure.
Cllr Mike Whiting (Con), cabinet member for education at Kent County
Council, said: "A group of heads, including representatives from primary, secondary schools, and grammar schools met three or four times.
"While they did not make specific recommendations on a preferred test or testing arrangements, they were clear that they wanted a test which was not
commercially available and which limited the opportunity for coaching.
"They also wanted to explore whether practice papers and familiarisation tests were a suitable way forward, and they preferred to see all tests sat on the same day - currently Kent sits over two days."
He added he would consider options that were "legal, affordable and practical."
"My only two stipulations were that I would be looking for a test that was less coachable than the current one, and that Kent should retain a universal test because I didn't want to subject children being trawled around the county to sit a number of different tests in different schools.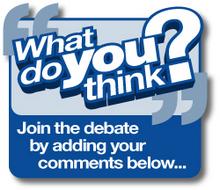 "That situation exists in some London boroughs, for example, and it was not one I wanted to see in Kent."
Some headteachers say it will prove hard to change the 11-plus in a way to make it tutor-proof.
Nigel Utton, former chairman of the Kent Headteachers' Association, said
the test was outdated and skewed towards those who could pay to pass.
"You can be taught to pass any exams. And if you can afford to pay for tutoring, your chances increase. The whole premise of the test is flawed.
"What we are trying to say is 'these children are academic and these are not' and ignoring everything we know about the way how childrens' brains develop. It is not about whether you are academic or not."
Kent County Council has twice before reviewed the 11-plus, but on each occasion has decided against change.
The proposals will go out for public consultation later this month and, if agreed, could be in place by next year.