Around 1,500 new jobs could be on the cards under plans to add more shops and eating places at Bluewater.
Lend Lease, which runs the shopping centre, announced today it has started talks ahead of a formal bid to extend retail and catering space by a fifth.
The extension will be at the West Village and follows the recent opening of dining and entertainment area The Plaza and Glow, the events and exhibition space.
In October, Lend Lease will complete the redevelopment of The Wintergarden, Bluewater's family dining village.
Bluewater expects the proposals to create up to 1,500 jobs, with preference going to local residents.
Recruitment and training would be carried out by The Learning Shop, Bluewater's on-site facility.
Since opening 13 years ago, it has created employment for more than 30,000 people, mostly from the Dartford and Gravesham areas.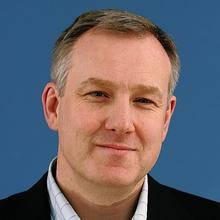 Bluewater general manager Robert Goodman, pictured left, said: "A key element of Bluewater's success has been its ability to evolve. Whilst significant enhancements have been made since opening, we are keen to ensure that guests, in particular the local community, have the very best retail and leisure available.
"It is also important that we continue to work in partnership with the community. We will therefore be consulting with the local community and stakeholders over the next few months. We also remain committed to creating more jobs and training opportunities for local residents."
Dartford MP Gareth Johnson said: "I welcome these proposals and am confident that Lend Lease and Bluewater will work closely with the community to create something that will not only be commercially successful, but which will bring many more benefits to the Dartford and the wider north Kent community.
"Not least of these will be a very significant number of jobs, training and investment in the local economy."
Meanwhile, Bluewater sales edged up 6% in June this year compared to last - double the UK average of 3%.
What do you think? Which shops would you like to see come to Bluewater?