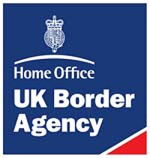 Border officers have seized drugs worth an estimated £1.4 million on board a cruise ship.
The haul was made after UK Border Agency officers in Dover searched the cruise liner MSC Opera.
Inside the ship's cabins border officials uncovered around 35 kilos of cocaine.
Eight Latvian and Lithuanians were arrested and have appeared in court charged with drug smuggling.
Seven appeared in Dover Magistrates' Court on May 22 and the eighth appeared at Folkestone Magistrates' Court yesterday.
All eight pleaded not guilty and have been remanded in custody.
They will next appear at Dover Magistrates' Court on May 27. Investigations by UK Border Agency are continuing.
The ship had arrived in Dover on May 21 on its way to Amsterdam from Brazil.
Ray Payne, Border Force South, assistant director for the UK Border Agency, said: "UK Border Agency officers operate maximum vigilance at all our ports and airports to prevent drugs reaching our streets.
"Drugs like cocaine devastate lives and communities and anyone with information about activity they suspect may be linked to drug smuggling should call our hotline on 0800 59 5000."