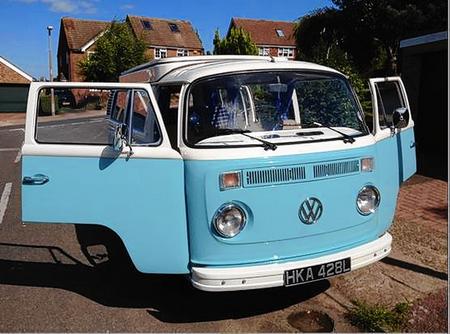 en
by Ed Targett
Brazen thieves smashed their way into a Faversham garage to steal a classic VW camper van worth £15,000.
The theft from a garage in Standard Quay specialising in classic car restorations happened on Saturday night.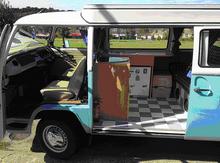 Police spokesman Glenn Pearson said: "We are appealing for information following a report of a stolen Volkswagen camper van from a garage in Faversham.
"The vehicle, worth an estimated £15,000, was being repaired for a hole in the fuel tank and was having a new battery installed and was last seen by the garage owner when he locked his premises up at 5pm the previous evening.
"The camper van is described as having a baby blue bottom half and a white top half and with the registration number HKA 428L.
"Anyone with information should call DC Alan Beesley on 101 quoting reference XY/39268/12."
A blue Arc-Tec welder worth approximately £1,000 was also stolen.