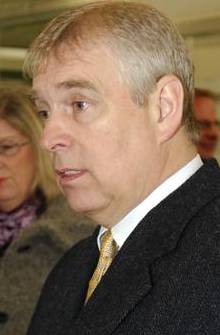 exclusive by business editor Trevor Sturgess
There are lessons for the rest of the country from Kent's efforts to
help young people into work, the Duke of York has told KentOnline.
In an exclusive interview at the County Showground, Detling, Prince
Andrew said how impressed he had been by what he had seen and heard.
During a busy day, he spent time talking to apprentices at Swale Skills Centre, Sittingbourne, the Peter Jones Enterprise Academy in Broadstairs, and the Kentchoices 4 U Live show at Detling.
He toured the show, joining more than 3,000 young people and jobseekers of all ages on the second day.
Prince Andrew paid tribute to Kent County Council, which staged the show jointly with the KM Group.
"What I've seen here has been really fascinating because you don't come across many county councils who are really concerned about creating opportunities for young people," he said. KCC was encouraging the county's young to get jobs in Kent, he added.
"I've had a really positive message from Kent. I'm impressed by what I've seen and there are some really good lessons that I will take away and pass on."
He entered the university versus vocational debate, saying the value of a university education had been "perhaps over-emphasised" in the past. There was nothing to stop young people from going to university later.
The prince had not gone to university, preferring to join the Royal Navy and
training to be a pilot. "Would I have liked to go to university later? Answer, probably yes, but in my peculiar circumstances, I didn't have the time because I was asked to do too many other things."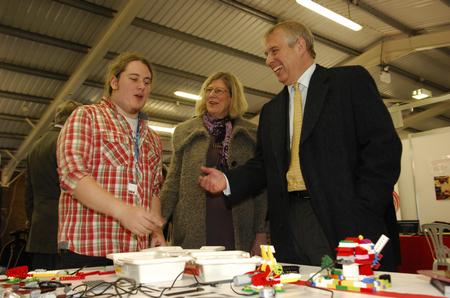 Apprenticeships were vital and the number was growing significantly in the county. "The 20th century was about having a skill or education, the 21st century is about applying the power of the brain, the intellect and the education with the skill you learn with your hands and training."
Statistics suggested apprentices earned considerably more than graduates "because your skills, knowledge and loyalty are better".
Employability skills were as important as educational qualifications.
But not all schools were teaching them well enough. "Some schools are doing it really well. Others aren't."
Setting up a business was also a good option, and young people should not be afraid of failure. "They're going to fail but it's the recognition and understanding of failure which is going to make them more resilient, give them experience early on so they can pick themselves up and succeed. Failure is a good thing, not a bad thing."
Social enterprises played a vital role, helping the unemployed into employment.
Mentors were crucial to helping businesses grow, inspiring the young and encouraging them to aspire.
He added: "I'm now in my 50s and we didn't have the internet when we were at school. We've got to give people the opportunity to understand there are such a wide range of employment opportunities that no single organisation has all the answers. I'm a great believer in local solutions to local problems."