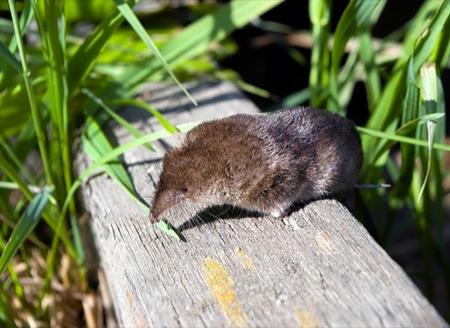 One of the smallest mammals on earth has been discovered leading the quiet life in Mote Park.
You could be forgiven for not having spotted the furry but tiny pygmy shrew while out walking your dog.
The little creature was revealed during a mammal survey organised by Maidstone council.
So delicate were the animals they were hoping to find that they had to undergo handling training with the Kent Mammal Group.
As many as 50 traps were set and regularly checked.
The smallest catch was the lone pygmy shrew, which likes to live in undergrowth or among leaves.
Volunteers were not able to handle the animal, which is an unusual find for Mote Park.
But they transferred it from the trap to a bag to weigh and measure it and take an educated guess that she was female.
The group also collected 19 wood mice; three yellow necked mice; 15 bank voles and two field voles and one common shrew.
Pygmy shrews, the smallest mammals in Britain, have an average weight of four grams and have such a high metabolism they need to eat every two hours.