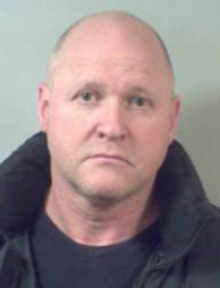 by Paul Hooper
A Kent builder scammed more than £800,000 by fiddling his VAT returns – to keep his ailing businesses afloat.
Three-times-married Wayne Harrison, 52, ran two multi-million pound firms involved in new-builds in Thanet, Canterbury and others parts of the south east.
But the devious boss – who now claims he is a penniless bankrupt – faked receipts and fiddled the books in an effort to beat a VAT probe into his claims.
Canterbury Crown Court heard that when a VAT inspector went to his home in Fitzroy Avenue, in Broadstairs, they discovered he was building himself an extension.
Harrison tried to avoid an investigation by claiming his bookkeeper had suffered a nervous breakdown and fled abroad.
But financial investigation revealed some of the money from his bank accounts had been sent to Russia, said prosecutor William Hughes.
Harrison was jailed for 30 months after admitting two charges of cheating the public revenue of £812,250.
But his barrister Barry Gilbert told the judge, recorder Alexander Milne QC: "He is no robber baron. He was just struggling to keep his business afloat."
Harrison ran Weybridge Homes Limited, with registered offices in The Broadway, in Broadstairs, and David Charles Homes Limited, which was registered in Ashford before going bust in 2007.
"he was desperately trying to find a way out and he is a man who has worked hard all his life but he wasn't feathering his own nest..." – barry gilbert, defending
The prosecutor said: "Harrison was the controlling entity of two building companies which he set up. In 2004, he was declared bankrupt after the winding up of David Charles Homes Ltd.
"Weybridge Homes was registered for VAT in 2005. Both companies were involved in building new residential homes which are zero-rated for VAT."
He said it meant Harrison could claim back VAT for his materials and supply costs – but he claimed that neither company ever sold a house.
But the cheating builder said in his tax returns he had spent £3,333,000 gross and issued a claim for VAT repayment of £416,135.
For Weybridge, he claimed he had spent nearly £6million gross and put in a claim for £750,166, although that was later "adjusted down", the court heard.
When the investigation was launched into his bogus returns in July 2009, Harrison was working from his home in Broadstairs – where he was building an extension.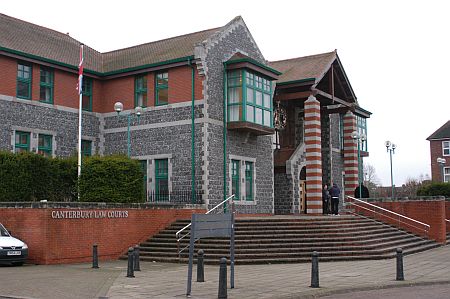 Mr Hughes added: "Harrison maintained that his bookkeeper had suffered a nervous breakdown and had left the country. His records were woeful and he eventually submitted false documents."
Two of the areas that he said he was building were homes in Calcott Hill, in Sturry, and opposite Broadstairs Cricket Club.
Harrison then submitted receipts and spreadsheets from 10 companies in support of his VAT claims.
However, when investigators spoke to suppliers they discovered not only were some fake – but he owed money to a number of them for genuine work.
Mr Gilbert, defending, said Harrison had not set out to defraud the public but his companies "hit the skids and he went down the wrong road and beefed up his VAT clams".
He added: "He was desperately trying to find a way out and he is a man who has worked hard all his life but he wasn't feathering his own nest."
Harrison was also banned from being a company director for five years.