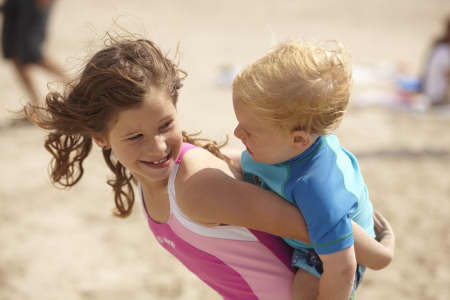 A 300-acre park providing a host of free activities and a star-studded entertainment programme sounds perfect for a family break. Graham Jones went along to find out whether Bunn Leisure in Selsey was the ideal Great British seaside destination.
If you and your family are looking for a good beach holiday next year without going abroad, then you would be in for a treat at Bunn Leisure.
Holiday-makers at the park during 2013 will be first to enjoy the new, bigger, sandier beach, created on the West Sussex coast at a cost of £17 million.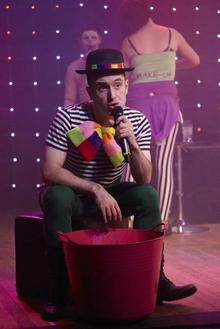 When we arrived work was just finishing on the ambitious engineering project, the first of its kind and size in the UK to be privately-funded. The result will be a beautiful new sandy beach ready to welcome families armed with buckets and spades in their droves.
But even without this show-piece, Bunn Leisure was Tourism South East's Holiday Park of the Year for three years running in 2009, 2010 and 2011. Billed as the perfect holiday destination, who better to put them to the test than our family of two adults, two adventure-loving boys aged six and four and a baby?
It was a windy and wet weekend at the end of the 2012 season when we checked into our very comfortable and roomy five-star caravan. But we had a packed itinerary, thanks to the abundance of activities available, many free, and we were already wondering how we would fit it all in. That was without leaving West Sands – one of four villages that make up the complex in Selsey - to see what the local area had to offer.
West Sands alone provided us with a swimming and fun pool, kids clubs, evening entertainment, adventure playgrounds, multi-sports; plus a restaurant, fairground, amusement arcade, pub, health and beauty centre and loads more.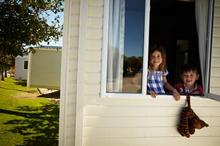 We decided the Bunni Express land train would be our first stop, for a ride around to get our bearings and see it all at a glance. As our oldest son loves any kind of train, he would have happily sat on all day. But alas, he had to get out at the Oasis leisure complex.
However, his dismay was short-lived when he found out what else was on offer. Reptiles come second only to trains as a passion in his six-year-old world, so imagine his delight when a special show was being held to give children an opportunity to see live reptiles and learn all about them. He met a snake, a tarantula (not technically a reptile, but we weren't going to argue) and various other exotic creatures, and this was undoubtedly the highlight of his stay.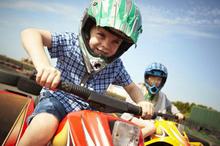 Football-loving son number two was delighted with a kick-about on the multi-sports court and both loved the children's show in the entertainment venue, the Embassy Club. This gave mums and dads a chance to sit down and have a drink while youngsters joined the singing, dancing and general noise-making. By day, top name children's characters have visited, such as Sid from CBeebies, Peppa Pig, Noddy and Sooty. By night, the club plays hosts to the likes of Bobby Davro, Kiki Dee and Brotherhood of Man.
We enjoyed delicious and reasonably-priced meals in the Smugglers restaurant, drinks in the Ocean Bar over-looking The Solent and a visit to the amusement arcade. There was so much more to do and we could have easily stayed for longer than the weekend.
Next time, perhaps we'll venture out to the Selsey Peninsula, famed for its seafood, and hopefully we'll get to check out that fantastic new beach in its full glory.
---
FACTFILE
* Bunn Leisure was crowned Caravan Holiday Park and Holiday Village of the Year by Tourism South East for 2009, 2010 and 2011
* It was Highly Commended in the 2010 Tourism South East 'Sports Tourism' category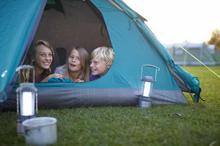 * West Sands Holiday Village won the Best in the South of England title in the Fun and Laughter, Lively and Leisurely category in Hoseason's 2010 awards
* Bunn Leisure was founded by the late Douglas Bunn in 1959 and welcomes 100,000 holiday-makers every year
* Accommodation is caravans, cottages and camping
* The season runs from March to November every year
* More information is available at www.bunnleisure.co.uk www.facebook.com/bunnleisure and on Twitter @BunnLeisure