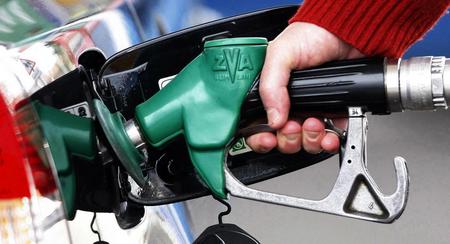 The planned fuel hike has been ditched
by business editor Trevor Sturgess
Scrapping the planned 3p-a-litre fuel duty rise was hailed as a welcome Christmas present in the Chancellor's fiscally-neutral Autumn Statement.
George Osborne used his speech today to announce he is scrapping next month's hike - to the delight of businesses and families.
Peter Carroll, the Folkestone-based founder of Fair Fuel UK, welcomed the move.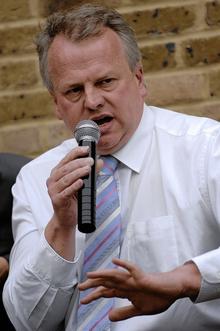 Mr Carroll, pictured left, said: "It's great news for every family worried about the cost of petrol and diesel.
"It's great news for business and for the overall economy because it takes that pressure away of having to pay an extra 3p a litre.
"It's been great that so many people from across Kent, where I started the campaign, have been right behind us."
Mr Osborne's 46-minute speech revealed his growth and deficit-reduction targets would be missed and more austerity was on the way.
He said the deficit had come down by a quarter, borrowing had reduced and 1.2m new jobs had been created in the private sector.
"It's a hard road but we are making progress," he told cheering Tories and jeering Labour MPs in the House of Commons.
He announced £5billion would be injected into infrastructure, schools and the controversial HS2 railway from London to the north. But there was no mention of the third Thames Crossing wanted by Kent County Council.
The Freight Transport Association in Tunbridge Wells welcomed the fuel decision - but, like Oliver Twist, wanted more.
It said he should have gone further and abandoned all planned rises before the next election and move to cut fuel duty by 3p a litre.
FTA has been at the heart of the Fair Fuel UK campaign to have the increase scrapped and pledged to continue lobbying for a reduction.
James Hookham, FTA's managing director policy and communications, said: "This early Christmas present from the Chancellor is a good start, but we will not let this issue go. Spiralling fuel costs have a devastating impact on haulage businesses, their customers and ultimately everyone through the price of goods on the shelves, and the campaign for a fairer deal will continue."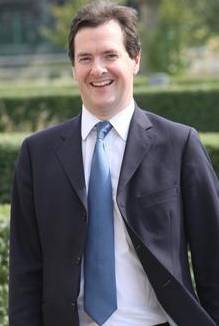 The Chancellor, pictured left, upset benefit claimants by restricting increases to 1% over the next three years.
Michael Fallon, business minister and Sevenoaks MP, defended the below-inflation increase for those who have seen their benefits rise by almost twice the rise in average earnings.
"We've got to be fair to those who are getting up early in the morning, not claiming benefits and going to work," he said.
Andy Golding, chief executive of Kent Reliance, welcomed the small rise in the ISA tax-free threshold to £11,520 - and Junior Isa to £3,720 - and help for borrowers by increasing the timescale for qualifying for support for mortgage interest payment.
He said: "Clearly there are some borrowers in difficulty at the moment and the fact that they're getting help with their interest payment is good."
But generally there was not a lot in it, he said. "It's going to be fairly fiscally neutral at the moment because there just isn't the money to do anything else."
Paul Wookey, chief executive of Locate in Kent, said a cut in Corporation Tax to 21% from April 2014 would make the county more attractive to overseas investment.
"Coupled with the announcement of increased funding for UK Trade and Investment (UKTI), this can only be good news for Kent. We have worked hard to build a strong relationship with UKTI, which is generating solid new leads for the county.
"With more funding and added incentives for companies to move here, it will make our case for converting those leads into real jobs even more compelling."
Simon Levey, private client partner with Cripps Harries Hall in Tunbridge Wells, welcomed the planned increase in Inheritance tax threshold by £4,000 to £329,000.
"It will have the effect of reducing IHT in respect of deaths after 5 April 2013 by £1,600. The threshold has been unchanged since 2009.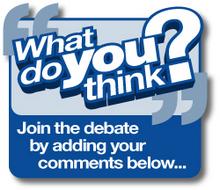 "Until then the threshold had been index linked for some years, but that was abolished by Alistair Darling's budget, so the change in threshold also re-establishes the principle that it should be adjusted to reflect capital values eroded by inflation.
"However, the amount of the increase means that the relative value of the threshold still remains lower after adjusting for inflation than it was in 2009."
The Chancellor gave more funding and decision-making powers to local enterprise partnerships, including the South East LEP (SELEP).
Paul Gresham, senior partner of KPMG in the south east, said: "At last we are seeing some real promises coming from the Government in relation to local empowerment.
"Many criticisms laid at the door of the Local Enterprise Partnerships have been to do with a lack of funding, but as the Chancellor announced in his speech, spending aligned to transport, housing and skills, is set to fall within their remit."