A call for winter fuel payments to pensioners to be means tested would
be a disaster, according to the chief of the Kent-based company Saga.
Former Liberal Democrat care minister Paul Burstow says the money saved
by means testing could be used to help fund a fairer care system and
help implement the reforms outlined in the Dilnot report.
But Dr Ros Altmann, director general of the Folkestone-based Saga, which
specialises in services for those over the age of 50, denounced the
idea.
She said: "It is true that reforming social care is urgent, but taking away winter fuel payments from millions of pensioners who are already struggling
with their heating bills is not the a solution."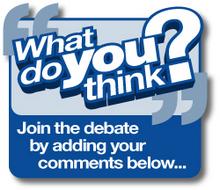 She added: "The reason we have all these fuel payments is because our
basic state pension is so low - one of the lowest in the developed
world.
"Of course, in theory, it makes little sense to pay money to
wealthy pensioners who do not really need it, but then will the next
step be to say that these pensioners don't need the rest of their state
pension either?
"Taxing these payments would raise some money, but means
testing would be a disaster."
Means testing was complex, inefficient and costly to adminster, she
said.
However, Mr Burstow argued limiting winter fuel payments was one way of
introducing a cap on the amount of money elderly people paid for their
care.
"Social care isn't free, but it could be a lot fairer for those who have
worked hard all their lives.
"By concentrating the winter fuel payment on those eligible for pension credit, we can pay for a cap on care costs."
The coalition has said it intends to retain universal benefits under its
programme for government but there has been speculation they may be
reviewed after 2015.