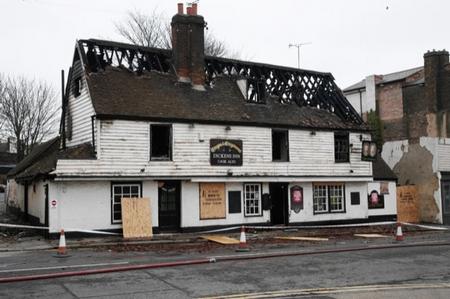 An historic pub that was once the favourite local of Charles Dickens has gone on the market for just £65,000.
The Crispin and Crispianus pub in Strood was once frequented by the literary icon and provided inspiration for his colourful characters.
Dickens was said to sit in the corner drinking ale while people watching in order to better understand the intricacies of human behaviour.
The pub featured in his book the Uncommercial Traveller, where he described how travelling workers would stay there.
Dickens lived in nearby Chatham as a child before relocating to London with his family.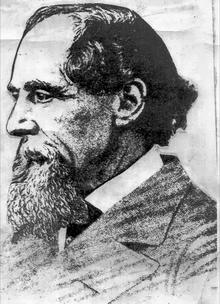 He then moved back to Higham in later life and chose The Crispin and Crispianus as his regular haunt.
Despite its rich history the 17th century pub ran into difficulties and had to close down in September 2010.
It is now structurally unstable after a devastating fire in March 2011 and has to be regularly inspected by council workers.
But vendors hope someone will breathe new life into the venue and its rare place in literary history.
Auctioneer John Stockey said: "There is no doubt this is a challenging project for any new owner with substantial works required.
"But as a positive there are no ghosts of Christmas past we are aware of sitting at the bar."
The pub has been owned for 12 years by property firm Middle Hill Building, which paid £175,000 for it in October 2000.
It is due to be auctioned off along with the car park and beer garden, at the Kent Showground in Detling on Monday December 10.