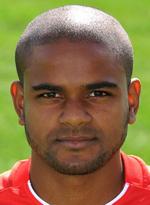 Losing 2-1 after conceding two goals in the final 10 minutes is never easy to take – as a player or a supporter – but Saturday's match against Crystal Palace provides the perfect pick-me-up.
Everyone knows how much the match matters and we'll be going to Selhurst Park to get something back after losing when we played the Eagles at The Valley earlier this season.
We certainly owe Palace after that first fixture and having been on a good run away from home, we will go there with confidence, despite last weekend's defeat against Sheffield Wednesday.
We have to look at that as a freak result and we know we have to bounce back and there is little need to try to motivate us more than we already are. We are certainly ready for the match.
When we played against Palace earlier this season, Bradley Wright-Phillips had a goal that was ruled out for offside and if we had gone into the second half 1-0 up, it would have been a different game.
Later on in the match, we hit the bar and had one cleared off the line, so those are the key moments which didn't fall for us.
If you need to be motivated to play your rivals who have already beaten you at home this season, there is a problem.
I know that we have sold our allocation of 3,000 tickets and there will no doubt be a big and boisterous crowd present.
Playing in front of big crowds is one thing that I've had to get used to quickly in the short time that I've been a professional footballer.
At (former club) Hayes & Yeading United, I could have a few bad games and there was only 700 people there. If I had a bad game, I could forget about it. At this level, there were 20,000 fans at The Valley for last Saturday's match, so there is extra pressure to perform.
That's good in a way because it only makes you better. You have to cope with it, so I guess it's a bit of a survival thing. You have no choice but to survive.
A few people wondered why I didn't shoot myself against Sheffield Wednesday when I set up Johnnie Jackson for our goal but I felt that I had to play the percentage game.
Johnnie is on a nice run of form and always puts them away, so I was just happy to be involved.