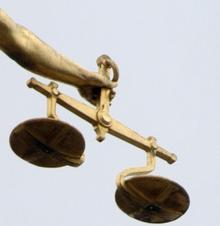 by Keith Hunt
A former police officer who had sex with a teenage boy he met in an internet chatroom has been jailed today.
Devious Olivier Leger even met the boy's parents and pretended he had a terminally ill son so the victim could spend more time with him.
He was handed for four-and-a-half years behind bars.
After his arrest, police seized his computer and found 783 child sex abuse images.
Maidstone Crown Court heard the 39-year-old Frenchman, of High Street, Newington, got to know the 13-year-old boy in the chatroom and arranged to meet him.
Isobel Ascherson, prosecuting, said the boy was willing to meet Leger and no pressure was put on him.
Leger, who served in French police, took him to swimming baths and sexually assaulted him and committed sex acts with him on two other occasions.
He later briefly had sex with him.
Miss Ascherson said Leger met the boy's parents and asked if he could take him to visit his sick son in London's Great Ormond Street Hospital.
"This was a lie to get further access to the child and be alone with him," she said.
The parents eventually became suspicious and contacted the police.
Leger admitted four charges of sexual activity with a child in February last year and nine of possessing indecent images of children.
The pictures at levels one to four, the highest being five, totalled 783. There was also one movie clip at level two.
Judge Philip Statman said Leger going to the boy's home was a significant feature of the case.
"This ruse allowed you to perform sexual activity with the victim," he said.
"It seems to me that highlights the manipulative and devious conduct of which you are undoubtedly capable."
There was no doubt the teenager was exploring his own sexuality but Leger knew from the start how old he was.
"You knew the gravity of what you were doing," added the judge.
Leger was placed on the sex offenders' register indefinitely and made subject to a sexual offences prevention order for 10 years. He will be banned from working with children.
Judge Statman recommended sex offender treatment, either in prison or while on licence.