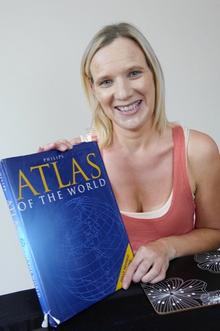 A mother of two has won £500 after she played 10 in 30 on kmfm, naming 10 flags with the colour red in them in 30 seconds.
Cheryl Whawell, 39 of Hawkinge, texted in to the breakfast show hosted by Rob Wills on Thursday, July 26 and was amazed when she was picked at random.
Cheryl said: "I often text in but was so nervous when I actually got through. I watch a lot of sport, which helped me remember which flags have red in them.
"I just shouted out countries that I thought might have red in the flag but if people ask me now to list 10 flags again I probably couldn't do it."
Mother of two Cheryl will put her winnings towards a family holiday to Majorca with her children Rebecca, 10, Adam, 12, and her parents.