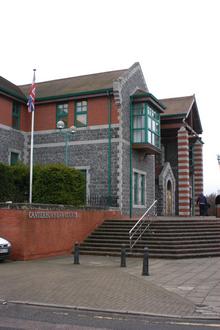 A man accused of indecently assaulting two girls and raping one of them three times has branded his alleged victims liars.
Brian Thrale, of Marshlands, Dymchurch, took to the stand at Canterbury Crown Court to deny all the charges against him.
The 62-year-old gave short answers to questions put to him by defence barrister Thomas Restell and prosecutor Charlotte Newell.
Ms Newell asked Thrale: "Did you think it was OK to have sex with this person because she was nearly at the age of consent?"
Thrale replied: "It never happened."
The jury - eight men and four women - also heard a transcript of an interview Thrale gave to police after he was arrested, denying all the allegations.
He added in court: "They're liars."
Thrale denies six charges of indecent assault, three of rape, one of sexual activity with a child and one of sexual assault - offences which are said to have been carried out in Hythe and Folkestone.
He was acquitted yesterday of one count of indecent assault and another of exposure after the judge ordered jurors to return not guilty verdicts.
The trial continues.