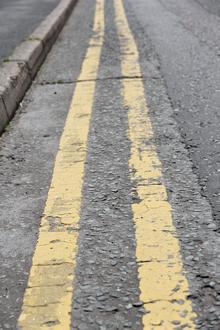 Christmas parking remains a gripe for nearly half of all shoppers according to new research.
The survey carried out on behalf of AXA indicates that it is the queues, rather than the cost, of parking that will drive nearly half of us (43%) to do all or most of our shopping on-line this year.
Over one in 10 Christmas shoppers waited more than 30 minutes for a space during last year's festive shopping period. Top of the queues is London where one in four had to wait more than 30 minutes. Outside of London the worst places for queues were Cardiff, Cambridge, Leicester, Brighton & Hove and Glasgow.
Shoppers were also asked if they believed parking was too expensive in their local town. The top two areas who responded `yes' (Worcester and Southampton) were also in the top five least likely to shop online suggesting that while they believed it was expensive, it wasn't enough to stop them shopping in town.
London, which according to the research is the most expensive place to park, also featured in the top five areas where online shopping was least likely. Only Cambridge featured in the "too expensive" and "most likely to shop online" categories.
AXA also knows from its claims experience that car park rage and the resulting damage is not uncommon as a result of the stressful parking situations - the company's research suggested that one in 10 may have been involved in some sort of incident.
And this is often exacerbated by drivers behaving badly when it comes to nabbing a parking space, with the most common crime being driving the wrong way round the car park to beat another driver to a space. The worst offenders for this are drivers in Wrexham with almost half (50%) admitting to doing this.
Amanda Edwards from AXA says: "Christmas can be stressful and parking is definitely up there when it comes to raising the blood pressure. It is interesting to see that the queues rather than the cost appear to be the biggest issue. But whatever it is, we would urge drivers to keep their cool when parking - a moment of hot-headedness can so easily lead to a bump and an expensive claim."