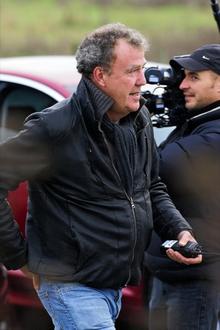 Outspoken Top Gear presenter Jeremy Clarkson will not be visiting the Isle of Sheppey again after branding it a "caravan site" – at least for now.
MP Gordon Henderson wrote to the star offering to show him the sights after he made the slur in the same article in which he compared Kent residents to illegal immigrants.
Mr Henderson invited the 51-year-old to the Island and even said he would take him for a drink at The Harty Ferry Inn.
He also sent Clarkson a copy of the Around the Isle of Sheppey DVD, which was produced by the Sheppey Tourism Alliance to promote the Island.
Mr Clarkson's PA responded to Mr Henderson, saying: "He is abroad filming at the moment but he will see his letter and the DVD on his return.
"I fear he will be unable to take up the offer of a visit to the Isle of Sheppey at the moment as he has back to back filming commitments for the new series of Top Gear.
"But you never know one day he might just take up the offer. Thank you for taking the time to write."
Mr Henderson said he was not disappointed by the response as he thinks Mr Clarkson may well take up the offer sometime.
"It wasn't a definite no-no," he added.
The new series of Top Gear started at the weekend and some of the scenes due to be shown over the coming weeks were filmed in Queenborough in November.
What do you think of Jeremy Clarkson's comments? Join the debate below.