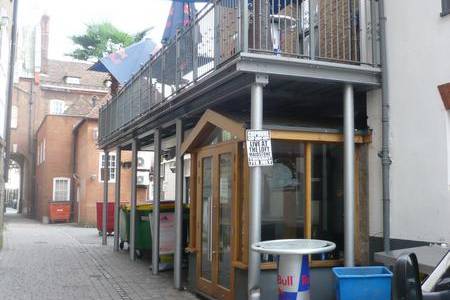 Jay Burton was caught with ecstacy at The Source Bar in Maidstone
by Keith Hunt
A drug user who saw no harm in using "recreational" ecstasy on a regular basis at nightclubs has escaped being locked up.
A judge said Jay Burton had demonstrated he was "prepared to break the law on a weekly basis".
But the 20-year-old, who took a stash of the class A drug to the Source Bar, in Maidstone, has walked free from court with a community order.
Maidstone Crown Court heard Burton's girlfriend Jasmine Bigwood had gone into the toilets at the Rose Yard club with ecstasy - known as MDMA - in the early hours of April 8.
"he describes it as being victimless. what it doesn't do is inflict misery on anybody else..." – john fitzgerald, defending
She was detained by door staff, but Burton called out: "They are mine. She has **** all to do with it."
Keith Yardy, prosecuting, said three packages weighing a total of 1.14grams were handed to police and both Burton and Bigwood were arrested.
Burton, of Fulmar Road, Strood, told officers: "We were going to a party in Gillingham. My girlfriend went into the toilet to take some. It is all mine."
Mr Yardy said Bigwood was dealt with by magistrates for possession of ecstasy.
Burton admitted possession with intent to supply and was sentenced to 18 months' supervision with 80 hours unpaid work and a curfew from 9pm to 6am for three months.
John Fitzgerald, defending, said it was social supply, adding: "He was using the drugs to enhance the experience at a nightclub. He was not pushing drugs. He is not addicted to drugs in any way."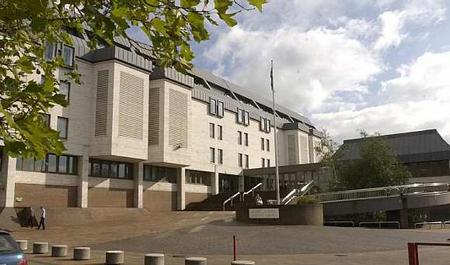 Mr Fitzgerald said ecstasy was "far more recreational" than heroin and cocaine and Burton, who works for a solar panel company, considered it less harmful.
"He lives in a world in the dance music industry where recreational drugs such as MDMA is commonplace and he has been sanitised to it," he added.
"He distinguishes it from people with needles in their arms. He describes it as being victimless. What it doesn't do is inflict misery on anybody else.
"He does not push it on friends. He is not walking around the Source Bar with drugs to sell."
Judge Philip St John-Stevens told Burton if he had been supplying drugs on a commercial basis youth custody would have followed.