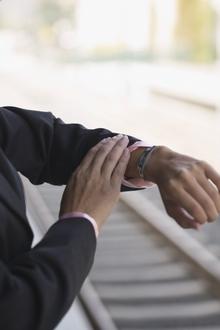 by Andy Gray
Leaves on the line is among a number of reasons given for delays or cancellations to our trains.
But loaves on the line?
A late-running Maidstone commuter said she was "gobsmacked" to discover her nightmare journey would be delayed further because the guard needed to finish his sandwiches.
Unable to comprehend the crusty excuse, Claire Barnett said: "I'd heard all sorts of excuses travelling by Southeastern, but this was a first for them."
After a lightning strike put paid to her normal Victoria service, Miss Barnett thought the worst was over when she arrived at Ashford International, via the high-speed service, to travel back to Maidstone East.
Nearly an hour passed before she and fellow passengers were told there was no driver and could they join another service on the opposite platform.
To their dismay, the 22.17 wasn't going anywhere either and - after much "tutt-tutting" - one traveller took it upon himself to ask why.
It turns out they were now stuck on a train with a driver, but no guard.
"He's having his nosh," came the reply, reportedly from a member of Southeastern staff, who added that the guard couldn't start his shift until his sandwiches were finished.
Miss Barnett said she hasn't made an official complaint about the miserable events of Thursday, April 19.
"I might have said something to the guard, but in the end no one came round to check our tickets," she said.
A Southeastern spokesman said it had a duty to follow official health and safety guidelines and train crew staff were required to take mandatory breaks, especially after working long hours.