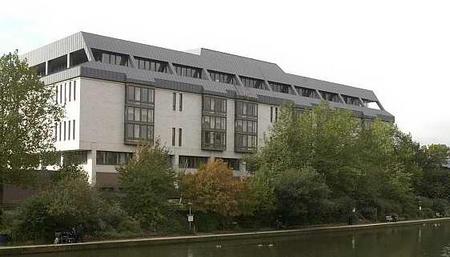 A convicted paedophile has become the first to be prosecuted for private online chats in which he swapped "sadistic" fantasies about spanking and molesting children.
This is the first case involving Internet conversations that Kent Police has brought before the courts under the Obscene Publications Act 1959.
Gavin Smith, from Swanscombe, was jailed for two years in February 2001 for his involvement in what was called The Wonderland Club.
Known at the time as Gavin Seagers and calling himself 'Spank Daddy', he was one of 180 members who swapped thousands of pornographic photographs of children through their computers.
It was reported at the time that their Internet database held some 750,000 images, including ones depicting the rape of babies just a few months old.
Maidstone Crown Court heard that in 2009 police discovered exact logs of one-to-one conversations Smith had had with other chatroom users on his computer in November 2008. Some users had names such as SadistUK, UKsinglemum and Molly36F.
Despite having no children, Smith often claimed in the chats that he was the father of two daughters whom he would spank with various instruments, including whips, belts, canes and hazel tree switches.
He also described performing various sex acts with them.
Smith, of Boleyn Way, was subsequently charged in 2010 with nine offences of publishing an obscene article and originally stood trial at Maidstone Crown Court in November last year.
However, his counsel claimed at the time that Kent Police were on a "moral crusade" by prosecuting the self-employed IT consultant under the Act, and the case was thrown out after legal argument.
The judge's decision was, however, later appealed by the Crown Prosecution Service and the Court of Appeal ruled in their favour.
Smith returned to court in July this year to face a second trial - but then admitted the same nine offences.
At that hearing, Smith's legal team also conceded that Kent Police had been "proved right".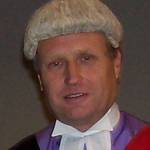 Sentencing Smith to three months' imprisonment suspended for two years, Judge Philip St John-Stevens (pictured left) remarked that when the Obscene Publications Act came into force more than 50 years ago, Parliament could not have foreseen publication in this manner.
"Computers, chat rooms and the Internet have brought numerous ways of communication they could only have dreamt about in that age," he said.
Referring to what he described as Smith's "incestuous and sadistic" online conversations, the judge added: "It's quite clear that this was fantasy and you were not describing activities that had happened or you could bring about to happen.
"It is also accepted that this Internet relay chat was in a one-to-one context.
"The chat logs were not published beyond their immediate recipient and there is no evidence that the material would be shared beyond that other party."
Under the Obscene Publications Act, material is obscene if it tends to "deprave and corrupt" those exposed to it.
Judge St John-Stevens said by pleading guilty Smith accepted his conversations were capable of this.
"It may well be that the person at the other end was feeding their own addiction," he continued. "It may be it was fostering addictions and inclinations or proclivities they never had before. That is the mischief of these sort of activities."
The judge accepted Smith did not believe he was committing a criminal offence but said ignorance of the law was not an excuse.
As an activity requirement of his sentence, Smith, who has been medically diagnosed as suffering from paedophilia, must also continue treatment at the Portman Clinic in London.
However, the court heard that due to limited powers the judge was unable to order that Smith signs on the sex offenders' register, or impose a Sexual Offences Prevention Order. This can be used to restrict activities such as computer and Internet use.