Kent County Council is to spend £450,000 in an ambitious drive to lure foreign investors to the county, saying it could create 750 jobs.
The council is to focus its investment drive on America and plans to position Kent as the destination of choice for foreign companies looking to relocate or establish a UK base.
Council chiefs say Kent must be more proactive in the race to secure international investment if it is not to lose out on jobs to other regions.
They believe a combination of factors are making Kent a more attractive proposition to foreign companies, particularly from the USA.
They argue the development of the new Discovery Park Enterprise Zone in Sandwich, along with the possibility of interest free loans through the Expansion East Kent programme, are giving the county competitive advantages over other regions.
The scheme will aim to target companies specialising in growth areas, such as life sciences, the creative and media industries and renewable energy.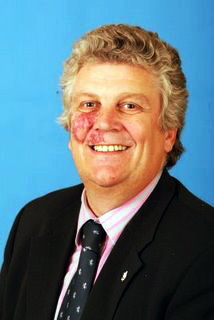 The three-year initiative will be overseen by Locate in Kent, which will work with the government agency UK Trade and Investment.
Cllr Mark Dance (Con, pictured right), cabinet member for economic development and regeneration, said American companies were looking more closely at the UK because of the higher tax regime they faced.
"If we are not willing to step up on to the world stage and be a player, we will lose out and companies that could have come to Kent will go elsewhere, like Manchester and Liverpool," he said.
He added it was vital Kent was seen as "open for business."
"We are seen as a safe haven - American companies are facing a larger tax burden and the EU is seen as unstable. It is an ideal opportunity for us - the timing is perfect."
The initiative will involve KCC appointing agents in America to generate leads with companies, as well as attending overseas trade shows and conferences.
Cllr Dance said that despite the severe financial constraints facing the county council, the £450,000 investment was justified.
"It is not a massive investment for the return we could get."
A report setting out Kent County Council's plans says economic uncertainties in Europe mean companies in France and Germany are holding back from investing in the county.
It adds: "The ready availability of world class assets at the Discovery Park...and zero interest funding through the Expansion East Kent and Tiger programmes provide a significant window of opportunity for investment in east and north Kent."