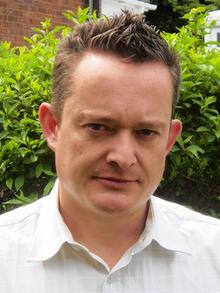 by Peter Barnett
A senior Thanet councillor has contacted police after receiving a voicemail message saying: 'With a bit of luck you'll get Aids'.
Cllr John Worrow, who is bisexual, fears he is the subject of a homophobic hate campaign.
He said he was "shocked and distressed" to receive the voicemail message from a man on his mobile phone on Saturday afternoon.
Cllr Worrow said: "I have contacted the police who I hope will trace the origin of the call.
"It sounds like it could be part of a very nasty homophobic hate campaign against me.
"It makes me wonder what is coming next? I fear for my safety as I could be a political hate target by closet extremists.
"This is why I decided to have this outrage publicised.
"The message was short and sharp and extremely unkind. To wish a terrible illness such as Aids upon anyone is just a terrible and sick thing to do."
Cllr Worrow was elected to Thanet District Council in 2011 as a Conservative councillor for Birchington South, but in December he opted out of the group.
He is now leader of the Independent group and chairman of the governance and audit committee.