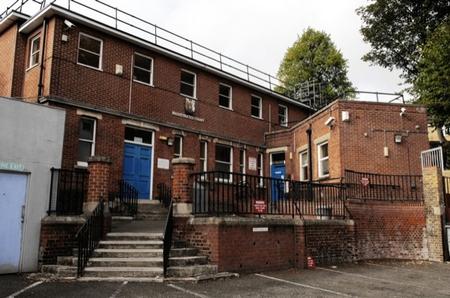 by Alan Watkins
A council housing boss has been made the subject of a court order not to bully another housing officer.
Steven Richardson, of Turner Court, Dartford, was to stand trial last week charged with harassing Graham Fearon by leafleting his neighbours and emailing him.
But on his eighth appearance in court this year, Dartford magistrates were told the prosecution was dropping the charge.
It followed agreement a restraining order would satisfy everyone including Mr Fearon.
Stella Williams, prosecuting, said the Crown Prosecution Service had concluded the best way to deal with the case was to offer no evidence against Richardson on condition that he accepted the court order - known as a non-conviction restraining order.
"the order still allows the two men to communicate with each other at work, but their emails and letters would be monitored..." – michelle pibworth, defending
Richardson appeared in court wearing a dark blue two-piece suit and carrying a briefcase.
He is employed by Sevenoaks council as team leader in its private sector lettings section.
Ms Williams, a Crown prosecutor, told the court the charge had related to incidents between March and September last year.
"The victim, Mr Fearon, was in the 1980s convicted of a number of offences including robbery, burglary, and sexual assault. He served a period of imprisonment of two years.
"Since then he has gone to college, obtained qualifications and work as a volunteer.
"He became employed with Sevenoaks District Council in 2005 as a housing officer."
The court was told he hit the headlines as "the Pervert PC" over his conviction quarter of a century ago.
Ms Williams said his employers were aware of his history and took him off certain duties.
Last year, Richardson was promoted to team leader and he became aware of Mr Fearon's time in prison and his convictions.
"The defendant made some allegations in letters and emails which were also published in a local newspaper," she said.
"They were working together at the time of the offences, but the men are no longer working together."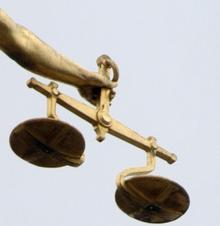 Michelle Pibworth, defending, told the court Richardson had denied the claims throughout the case and continued to do so.
"The non-conviction restraining order makes the position very clear to Richardson.
"The order still allows the two men to communicate with each other at work, but their emails and letters would be monitored," she added.
"It allows business contact but nothing else."
The magistrates made the court order and also agreed to grant Richardson his costs. He had been paying his own defence.
Both men were in court to hear the conclusion of the case.
Richardson declined to answer any questions about his behaviour or his ability to do his job in the future.
When asked to comment after the case, a spokesman for Sevenoaks council said: "Mr Richardson no longer works for the council."