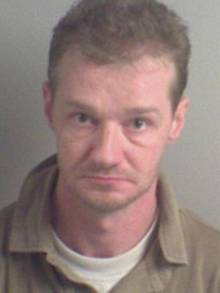 by Keith Hunt
A foreign trucker who killed a driver after drinking two glasses of wine at services and then driving dangerously for some distance has been jailed for three-and-a-half years.
The sentence on Krist Van De Walle sparked outrage from victim Robert Tynan's family on hearing only half the sentence would be served in prison.
Mr Tynan's brother John protested to Judge Martin Joy before storming out of court: "A year and nine months in jail? Are you joking?"
The 31-year-old victim, from Ashford, had been putting fuel in his Citroen Saxo on a slip road 10 metres from the M20 near Charing when Van De Walle's DAF lorry ploughed into him.
Although it could not be proved that the 42-year-old Belgian national (pictured above) was over the drink-drive limit, Maidstone Crown Court heard it was "a fair inference" that he was "nodding off on and off at the wheel" before the tragedy.
Anthony Haycroft, prosecuting, said Van De Walle had made deliveries of refrigerated mushrooms in London and Cardiff the day before the crash on February 20 this year, finishing at 2am.
He left South Wales at 10am and was heading home to Belgium. He later told police he stopped twice, first at Reading services and again at Clacket Lane, where he said he drank two glasses of wine with food.
But Mr Haycroft said the lorry tachograph showed he made a third stop at the junction eight Maidstone services for over an hour. Van De Walle claimed he could not remember making the stop.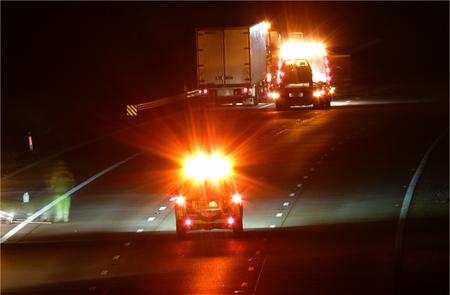 Rosemary Albone was in her Audi on the M26 when she saw the lorry driving erratically.
"It moved onto the hard shoulder, then back onto the motorway into lane one, then lane two, and did this about 20 times over a few minutes," said the prosecutor.
"Other cars were sounding their horns at the lorry and had difficulty overtaking. She followed the lorry for about 10-15 minutes and then phoned the police as she was so concerned."
The call was made at 5pm, soon after Van De Walle's stop at Clacket Lane.
"The near miss should have been a literal wake-up call to him and he should have taken a prolonged rest," said Mr Haycroft.
He stayed at Maidstone services from 5.20pm to 6.27pm and after he set off again another driver saw him drift onto the hard shoulder at about 60mph nine miles down the M20.
The driver then saw the lorry smash into Mr Tynan's car on the slip road. Van De Walle stopped on the hard shoulder and emerged from the cab with an energy drink in his hand.
The victim was lying between his car and the lorry. He was pronounced dead at the scene.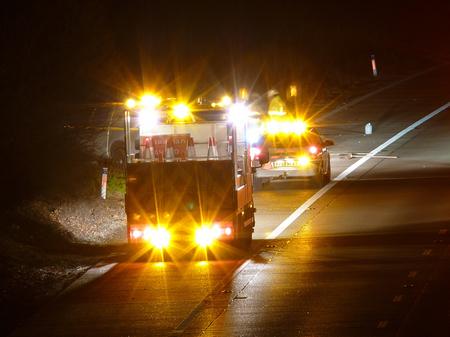 Van De Walle, who admitted causing death by dangerous driving, was banned for four years.
Judge Joy said Van De Walle must have made a deliberate decision to drive when he knew full well he was not able to do so properly.
"He had already been driving disgracefully," he said.
The judge told Van De Walle: "The death of Robert Tynan was completely avoidable and nothing can turn the clock back.
"The horrific consequences that flow from committing this offence, I have no doubt you deeply regret, as do many other people. The facts of the case are deeply disturbing."
They were not easy to identify because of Van De Walle's lack of cooperation, he added.
"In my judgement, there was prolonged and persistent bad driving," said Judge Joy. "Alcohol quite plainly played a part - and probably a major part in that persistent bad driving."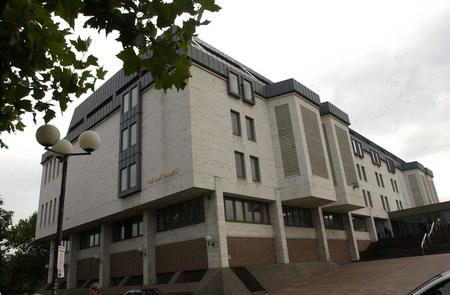 Back calculations suggested the lorry driver "may have been just below the legal limit or well above it".
"I have to have at the forefront of my mind you were not driving a car but an HGV," he continued. "Everybody knows that means if you fall below the standard to be expected the likely consequences are likely to be catastrophic."
Van De Walle had driven appallingly for some distance.
The judge said he did not accept Van De Walle had no recollection of stopping at the Maidstone services.
He added: "There has to be a clear message that those who drive on crowded motorways, if they drive dangerously and cause death or injury, there will be severe punishment."