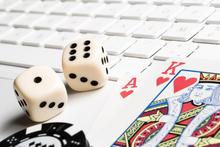 by Keith Hunt
A gambling addict bookkeeper who stole more than £160,000 from two employers over several years has been jailed for 18 months.
Karen Knowles was working for White Horse Leisure, in Sheppey, when it was discovered during an audit she had made overpayments to herself totalling more than £70,000.
Further investigations revealed the 45-year-old mother had fleeced UK Paper Leisure Club in Sittingbourne out of about £90,000 when working there as a bookkeeper.
Knowles, of Ferry Road, Iwade, admitted 10 offences of fraud by abuse of position.
Keith Yardy, prosecuting, said Knowles committed the offences at the White Horse family business, which owns Central Beach Caravan Park in Leysdown, between March 2011 and June last year.
When confronted by the accountant of Maureen Wharton, who built up the business with her late husband George, she admitted overpaying herself on a regular basis because of financial difficulties. She declared she had intended to repay the money she took.
Knowles had covered up the theft by recording the amounts had been paid to regular contractors.
"your employer had to stop paying herself wages to keep the company afloat and cover losses..." – judge charles byers
It was then that the other offence came to light, Mr Yardy told Maidstone Crown Court.
Police contacted UK Paper Leisure Club, where Knowles was employed from March 2007 and October 2010, and it was discovered she had siphoned off £90,000 into her bank account.
She had previous convictions for similar offences in 1986 and 1991.
Adrian Rohard, defending, said Knowles felt isolated after she and her then husband moved to Sheppey from Welling in 2005. Her husband was away a lot on golfing trips.
"She started gambling online," he said. "She was not very good at it because she started to incur debts. She ran up a substantial credit card debt.
"Unknown to her, her husband was also running up debts. They took out a loan of £80,000 and paid off his credit card debts. They paid off one debt the defendant had but didn't pay the remainder of her credit cards.
"She continued gambling because she wanted that win that would take care of those debts. The money she obtained was not used to finance lavish holidays, it was purely the sum by gambling."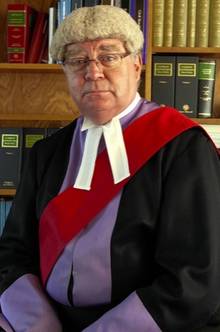 The couple separated in 2008 and matters escalated. "She just hoped that one day she would win and settle those debts," said Mr Rohard.
The thefts were revealed two days before Knowles married again in July last year. He stood by her and her 13-year-old daughter.
Judge Charles Byers, pictured right, said Knowles had systematically stolen over five years. It was a long and persistent fraud at White Horse Leisure from an employer who had befriended her.
"I have seen an impact statement which tells me your employer had to stop paying herself wages to keep the company afloat and cover losses," he said.
"The company was slipping into debt as a result of your actions. You gave no thought as to the impact of your crime on others.
"At the end of the day, this was a matter you knew was going on and did nothing to try to prevent. I appreciate you had problems in your life. I have taken that into account."
The judge added: "It must be clearly understood that those who steal form their employers must be punished."