Some cross-Channel sailings from Kent have been cancelled this morning after two ferries collided over the weekend.
P&O's Pride of Burgundy hit the MyFerryLink ship Berlioz when it lost control during strong winds in the Port of Calais on Saturday.
While the Berlioz is being repaired, at least two sailings have been cancelled this morning and passengers transferred to another vessel, the Rodin.
The crash happened as P&O ferry the Pride of Burgundy was leaving Calais heading for Dover at 10.30am.
A spokesman from the company said a strong gust of wind caused it to collide with the Berlioz.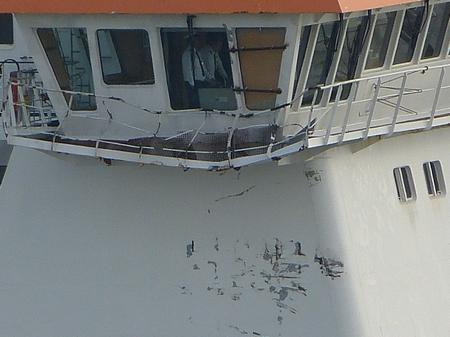 No one was injured, but both ships were damaged in the crash.
The Pride of Burgundy suffered damage to its right bridge wing, but was fixed within a couple of hours and put back into service.
The Dover-bound passengers aboard at the time of the incident were transferred to another ship to complete their journey. However, crossings were delayed as the bad weather continued.
The ferries battled with the weather all day with a strong northerly wind causing delays and disruptions.