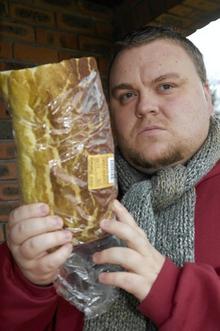 A father of two claims he suffered cuts to his mouth and gums from shards of glass in a slice of supermarket bread.
Jaedan Wintersong, 33, bought the loaf of 'Tiger' bread on Tuesday afternoon from the bakery at Tesco's Park Farm store in Ashford.
The company says it is investigating his complaint as a matter of urgency.
The glass was discovered after Mr Wintersong's wife Lorraine prepared a fish supper for him and their two children at their home in Brookfield Road, South Ashford, including slices of bread and butter.
He said: "As I bit down into the bread I got a crunching sensation and my first thought was that I'd broken a tooth.
"But when I looked in the mirror I saw that there were cuts to my gums and the roof of my mouth and it was full of blood.
"I inspected the loaf and the glass wasn't just on the bread, it was actually baked into it."
Mr Wintersong, who suffers from multiple sclerosis, says he contacted Tesco's helpline but they advised him to take the loaf back to the store, which he did that evening.
Mr Wintersong added: "All the person I spoke to - who I think was the night manager - said to me was 'there's nothing I can do, come back and speak to a manager in the morning'.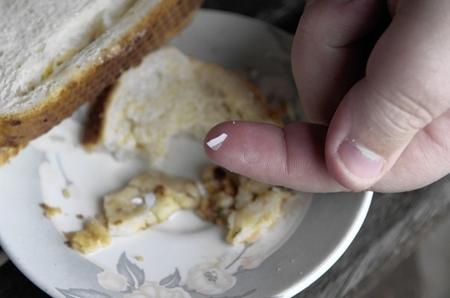 "He said it looked like fluorescent tubing or light bulb glass and that he didn't know how it had got in there or what other products could be affected.
"I'm just really worried there could be families out there that are buying their bakery products and this stuff could find its way into their kids' sandwiches."
Mr Wintersong has since received medical attention from his family doctor as he says he has been coughing up blood.
In response to his claims, a Tesco spokesman said: "We are sorry Mr Wintersong was unhappy with the response he received.
"The store manager will be speaking with Mr Wintersong and will investigate his complaint as a matter of urgency."