A dad-of-five was stabbed to death in the hallway of his home after a hate campaign was waged against him over accusations he was a "grass", a court heard.
James Green was followed to his Northfleet flat by Tommy Presley and a 17-year-old youth and knifed three times, it was alleged.
Presley, 18, wielded the weapon but claims he was acting in lawful self-defence. The other teenager, who cannot be identified, admitted being in the vicinity but claimed he was not involved.
Prosecutor Andrew Espley said Mr Green, who was 29, had fallen foul of a group of youths on the Hyde Estate in the area and he was frightened of them in the fortnight before he died on June 21 this year.
"The prosecution say these two defendants were among the prime movers in all this," he told Maidstone Crown Court.
Mr Green had been trapped in a shop near his home at Holly Court and Presley and the other youth attacked him shortly before he suffered he fatal wounds.
Mr Espley said Mr Green had moved from South East London to Kent and had parted from his girlfriend Samantha Braham.
She left him, taking their two sons with her two weeks before he died.
He was branded a police informant after he was arrested with another man.
The accusation was made because Mr Green was released and the other man, who was a close friend of the two teenagers, was held in custody.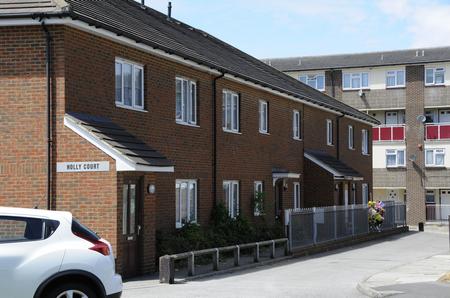 When Mr Green saw his brother John for the last time on June 19 he was depressed about the break-up of his relationship. He spoke of threats being shouted through his letterbox
Mr Espley said Presley's co-accused had been asked by a friend why he would touch Mr Green shortly before he was stabbed and he replied it was "a blokes thing" and they had to do it.
After the fatal wounds were inflicted, he was heard to ask Presley: "What have you done that for? What have you done?"
The seven women and five men on the jury were taken to Northfleet on Tuesday afternoon to view the area where the victim died.
Presley, of Bankside, Northfleet, and the other teenager, from Gravesend, deny murder.
The trial continues.