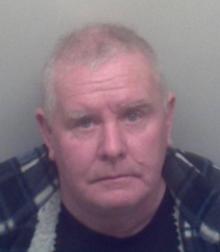 by Julia Roberts
A pervert who repeatedly raped a young girl more than 20 years ago has been jailed for a decade.
William Rowe, 60, of Queens Road, Dartford, denied three charges of rape, four of indecent assault and one of indecency with a child - but was convicted by a jury at Maidstone Crown Court of all offences except one of indecent assault.
It was the third time Rowe had stood trial for the same offences, which came to light only after his victim was contacted on Facebook by Rowe's brother, Lewis.
During the first trial, a jury failed to reach a verdict and a second trial was aborted due to legal reasons.
Each time, his victim has had to endure giving evidence to the court.
Also in the dock with Rowe, who has a previous conviction for indecent assault in 1984, was his brother.
Lewis Rowe, 49, of Bryant Road, Strood, denied one offence of indecent assault against the same victim and was found not guilty by the same jury.
Jailing William Rowe, Judge Martin Joy said the offences were "brutal" and "a classic example" of the damage caused to child sexual abuse victims.
"What the court could see was a woman who has lived for over 20 years with the fact of having been sexually abused in a very serious way by you.
"it caused her mental health problems, depression, huge distress, loneliness... and an inability to function as a normal and healthy young woman should be able to..." – judge martin joy
"It caused her mental health problems, depression, huge distress, loneliness... and an inability to function as a normal and healthy young woman should be able to."
Rowe will serve half his sentence, less a total of 64 days spent on remand, and be subject to a tagged curfew.
Upon his release, he will have to sign the sex offenders' register indefinitely.
During Rowe's trial, the court heard his victim reported the abuse to the police after Lewis Rowe contacted her on Facebook.
She told how she was horrified at receiving a message from Lewis Rowe, telling her: "You are all grown up now. You have turned into a beautiful young lady."
Michael Riley, prosecuting, said the woman told her boyfriend: "They have found me. One of my abusers has found me."
Mr Riley told a jury of 11 men and one woman: "It was that message that acted as a trigger for her. It brought things back for her. Once she read it she became very upset and distressed."
She then claimed William Rowe had raped her and committed other assaults and Lewis Rowe had behaved indecently with her on one occasion.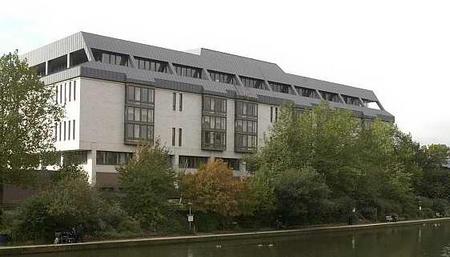 Mr Riley said William Rowe started the abuse after his wife Elaine and their two daughters, Sarah and Vicky, were tragically killed in a fire on a houseboat in Hoo Marina on Boxing Day in 1988.
The first offence was committed, he said, when Rowe told the girl to lie on top of him and made her touch his genitals. He then went further and had intercourse with her, it was alleged.
On another occasion, Rowe took the girl into a cellar, laid her on a workbench and had intercourse with her, said the prosecutor.
Rowe raped her on a third occasion and made the girl perform sex acts on him. After one incident in his car, he told her to keep it secret.
"He said no one would believe her and she would get into trouble and so would he," said Mr Riley.
When arrested, both brothers denied the allegations.