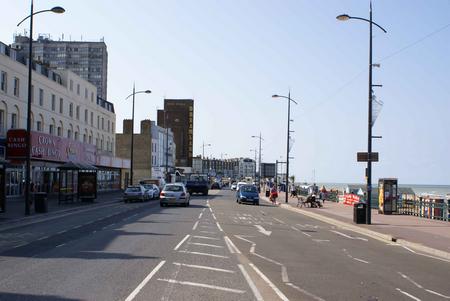 Top TV stars including David Tennant, Billie Piper and Jane Horrocks are coming to Margate to appear in a new TV series about love.
Award-winning writer and director Dominic Savage chose the seaside town as the backdrop for his five new 30-minute BBC1 dramas, Love Life.
The stories explore love in the modern day and each is led by one of the following big names: David Tennant, Billie Piper, Jane Horrocks, Ashley Walters and David Morrissey.
Dominic Savage said: "I am looking to create something special that has a modern view on the age old mystery of love; something that expresses the reality of love and puts it on the screen.
"I am looking to explore these themes in the seaside town of Margate, with a group of incredibly talented actors who are ready to journey with me on this."
Love Life explores – using improvisation – five powerful and overlapping love stories set in the same town.
"Each story looks at a different relationship and explores a different dilemma or situation. When it comes to love and relationships, there is never an easy "right answer" – telling the truth is complicated, and the conflict of desire and responsibility can be explosive.
Said Dominic: "The stories are life-affirming, visceral, provocative and compelling. Most of all they are universal. The audience will feel as torn by the situations as the characters do, and each story will provoke strong responses: did the characters do the right thing in the end? What would you have done?"
Writer and director Dominic Savage's work is distinctive and unusual. Each film will be semi-improvised as Dominic works through the scenarios with the actors to find truth and authenticity.
He has won numerous awards for his work, including two BAFTAs for best single drama and the Edinburgh International Film Award for best new feature.
Ben Stephenson, Controller, BBC Drama Commissioning, says: "This is a complete first in TV drama on BBC One: a serial made through improvisation.
It features some of our very best acting talent working in a way we've never seen on screen from them before, using improvisation to push the boundaries of each story, to get right to the heart of the truth."
For more details, see the Thanet Extra, out on Wednesday September 14.