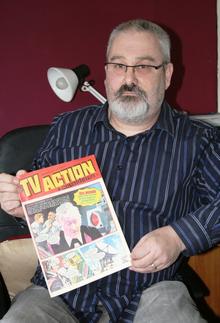 Davros, the evil creator of the Daleks, may be used to battling the Doctor, but now he faces his newest enemy - 53-year-old Steve Clark.
The lifelong Doctor Who fan is suing the BBC for alleged breach of copyright - claiming he created the evil scientist from Skaro, not dear old Auntie.
The father-of-three, from Calland in Brabourne Lees, began proceedings at the High Court in London last year, having failed to come to an amicable solution with the Beeb. The case is currently on hold.
He is now looking for anyone who went to Duncan Bowen school in Stanhope in the 1970s, and still has notebooks with a sample of teacher David Tidy's handwriting.
It is hoped his original sketch, which had comments written on it by Mr Tidy, could prove validity to his claims.
Mr Clark said: "Unfortunately the samples we have are inconclusive, according to the handwriting expert.
"We just need as much hard evidence as possible to help with the case as the BBC keep digging their heels in."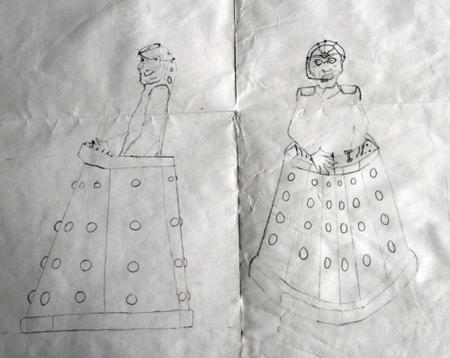 In 1972, Steve entered a competition to create a new villain for the Doctor in TV Action magazine. The winner scooped a 17-inch Rediffusion colour television.
He didn't win, but three years later the character he says he designed appeared on television in the story Genesis of the Daleks.
"I just couldn't believe it," said Steve. "I was so proud my character was in Doctor Who but, I suppose, angry and a bit upset as I had created him and hadn't been acknowledged."
A BBC spokesman said: "These proceedings are ongoing and the BBC and BBC WorldWide are defending the claim.
"Davros was created by Terry Nation and the BBC."
If you can help Mr Clark, email him at sandra@steve-sandra.com.