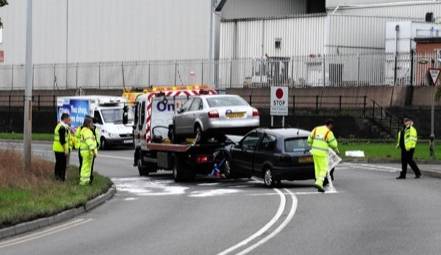 A 10-day-old baby was taken to hospital after two cars collided on the A249.
The accident happened at 1.50pm today in Brielle Way, near the junction with West Street in Blue Town.
A silver Audi and a grey Volkswagen were involved.
Police and ambulance were at the scene and the road was closed with traffic queuing beyond the Whiteway roundabout at West Minster.
Ambulance crews were called to the driver of the Audi, a woman with a minor injury and a 10-day-old baby was taken to Medway Maritime Hospital as a precaution with non life-threatening injuries.
The road was reopened at 3pm.