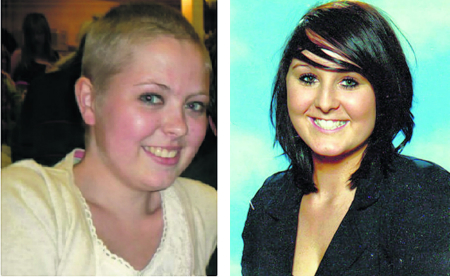 Twisted cyber-bullies have put two grieving families through further heartbreak by targeting memorials to their dead children.
Cruel internet trolls wrote sick comments and posted disrespectful photos on Facebook tribute pages for cancer victim Amanda Slann and Charlotte Porter, both 17.
One heartless taunter even posed as Charlotte, who died of deep vein thrombosis.
A status update that purported to come from the teen read: "Is enjoying the lovely Kent sunshine with all my friends who I love so much! LOL, jk (joke) in a wooden box rotting."
Similar messages started appearing on the RIP Amanda Slann group last week, causing more misery for parents June and Graham who live in Tovil.
It has been just two months since Amanda lost her battle with leukaemia.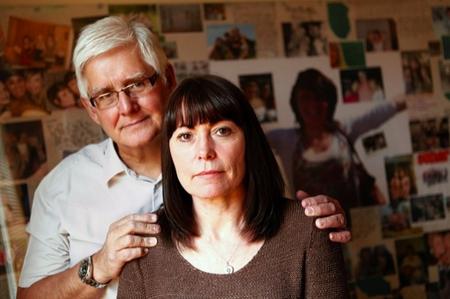 Mrs Slann, 55, who also has two daughters, Holly, 14, and 12-year-old Lacie, said: "I was devastated when I saw what they had put.
"How sick does someone have to be to write such horrible things and so soon after she died?"
The troll wrote they would urinate on the Invicta Grammar School pupil's grave and uploaded a photo of two cancer patients with the caption: "We're having great fun. Life sucks for Amanda."
Just a few days ago on a YouTube tribute to the teen, someone wrote in a comment that her funeral was "hilarious".
An internet troll is someone who searches websites to post offensive and sometimes threatening comments.
The trend - designed to provoke a reaction - has increased with the growing popularity of Facebook and Twitter.
Charlotte Porter's tribute page was targeted just over a year ago.
The Maplesden Noakes pupil collapsed and died at Maidstone Hospital in March 2010, while waiting for blood tests.
Her parents Beverly, 49, and Trevor, 65, from Maidstone, were told a man called Sean Duffy (pictured left) was arrested in connection with online attacks, including those against Charlotte and sentenced to 18 weeks in prison.
Mrs Porter said: "I was distraught when I saw he had defaced her school photo as it's the most recent picture we have of her.
"He had found out so much information, where she lived, what school she went to and even where she is buried. I was too scared to go to her grave in case he was there or had damaged it."
Ch Insp Jon Bumpus, from Kent Police, said sending abusive messages can be an offence under the malicious communications act.
No arrests have yet been made in connection with the abuse on Amanda's tribute page.
A Facebook spokesman said there was "absolutely no place" for trolling on the site and that the company reacted swiftly if abuse was reported.
---
Charlotte Porter's parents have vowed to protect her memory from online hackers.
They want the government to introduce a law that will make internet bullying a criminal offence.
The couple plus daughters, Jes, 22, and Jenn, 25, have teamed up with the anti-bullying charity The Cybersmile Foundation.