A struggling football club has been forced to scrap thousands of pounds worth of kit - after they were banned from using their crest.
Deal Town FC have proudly worn the badge on their shirts for more than 25 years - only to now be told they are not authorised to use it.
The semi-pro Kent club has five kits and face a £10,000 bill to replace the cherished emblem on all of them.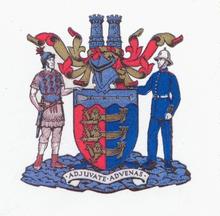 The crest - a Roman centurion, a Royal Marine and Deal and Walmer castles - was awarded to Deal Borough Council in 1968.
It was lost when the council folded six years later but then 'unlawfully' adopted by the club and Deal Town Council in 1997 (see picture right).
The team has five kits - each costing £900 - and replacing them will cost the already cash-strapped side thousands.
Officials had also purchased hats, scarves and ties showing the crest, which must also be ditched now.
Dayle Melody, chairman of Deal Town FC who suffered a devastating clubhouse fire in 2011, said: "This is another kick in the teeth which will cost us multiple thousands.
Deal Town Council have also been ordered to stop using the crest after an investigation by town clerk Lin Dykes found they had adopted it unlawfully.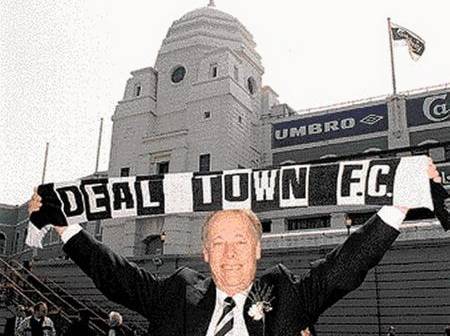 Deal Mayor Marlene Burnham said: "We have to be prudent in this day and age of economic gloom.
"It's a shame because it's a beautiful crest and we have been proud to use it."
Deal Town's proudest moment came in May 2000 when they carried the crest on their black and white shirts at Wembley during their 1-0 FA Vase final win over Chippenham Town.