A council that fought to protect a huge stretch of greenbelt land is now considering building on it.
Maidstone council spent £1.7m opposing plans for the Kent International Gateway (KIG) development on 290 acres of land next to the M20 at junction 8.
It would have involved huge warehouses and a rail-freight interchange, but was eventually thrown out by the Government in August 2010 following a public inquiry.
Now, planning bosses in Maidstone have put forward proposals for a light industrial development on some of the same land not far from the village of Bearsted.
It is included in its core strategy, which sets out how the borough will develop between now and 2026 and deals with homes, jobs, shopping, leisure, environment and transport issues.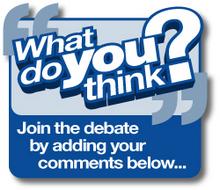 Chris Garland, leader of Maidstone Borough Council, insists the two developments do not compare as they plan to build on just 50 acres of the site.
He said: "We have made sure, through the proposals that we have put out, that if there is any development at junction 8 and it's approved by the secretary of state there will be no further development creep along that."
He added: "We will look at all the responses that come forward, but I think if you are to have a vibrant and prosperous borough you need to provide a range of jobs, and employment areas such as Junction 8 should be considered."
A public consultation on the core strategy has just finished and a final conclusion will be made over the next few months as to what Maidstone wants for the future.
The council says it needs to look at all employment opportunities and want to create 10,080 jobs.
Mr Garland concluded: "We need to be looking at this in terms of the overall strategy of getting our youngsters into jobs now and in the future in these times of economic issues and troubles.
"I don't think there's any comparisson that can be made reasonably between Kent International Gateway and what the council is proposing."