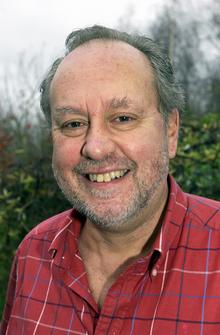 To many people, dice are numbered cubes in games of chance.
To leaders in the critical business of conservation around the world, the Durrell Institute of Conservation and Ecology (DICE) is one of the University of Kent's greatest achievements. Yet it is barely known in the county of its birth.
Charismatic Professor Ian Swingland, whose list of credits in Who's Who and on his CV almost dwarfs War and Peace, founded it in 1989.
But the plain-speaking professor - whose outspoken views have sometimes brought him into conflict with administrators, but admiration from Prince Charles and the rest of the world - insists: "It's the best thing we've got but they don't blow their trumpet about it.
"DICE is something the university could do more about and capitalise on.
"Biodiversity is the biggest business in the world and DICE could be promoted more widely."
When creating DICE, he invited Gerald Durrell - author, naturalist and founder of Jersey Zoological Park - to give it his name and a generous donation.
He founded it for postgraduates. "I chose people from across the world that were doing the job, and staff with extensive field experience to train young people to run the world taught by those that had."
There are 36 applicants for each DICE place. It has 20 staff and 70 students. Swingland also set up the world's first "Green" MBA at Kent Business School.
From Swingland's Kent home near Wingham, full of treasured mementoes from his travels, he has journeyed to far-flung places with the aim of saving as much of the planet as he can.
A passion for Africa since living in Kafue National Park, Zambia, led to his support for tribes in Northern Kenya.
He is worried, but not depressed, by the loss of rain forests threatening habitats, the harassment of native tribes pushed into ever smaller areas, "a form of passive genocide", human poverty and repression.
"I don't get depressed about the future of the world, I'm an unassailable optimist," he says. "Everywhere we are losing species, even here in Kent. Eventually, we'll destroy everything or stop trading in something because frankly we cannot find it any more."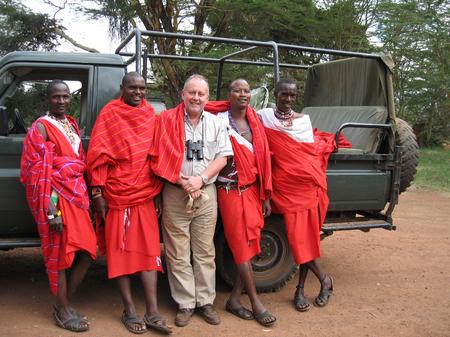 He is committed to rural regeneration, food co-ops and local sourcing and is working on all three across Kent in co-operation with Kent University and Hadlow College.
Prince Charles has commended him for his excellent work including Operation Wallacea, the largest expeditionary organisation for young people; the Rural Regeneration Unit, a successful food co-op, The Durrell Trust for Conservation Biology, DICE, the Amphibian and Reptile Conservation Trust and an international journal Biodiversity and Conservation.
As for climate change, it has "always happened." But it means that Kent could soon be growing oranges, peaches and apricots. "The biggest single factor in global warming is burning down forests," he says.