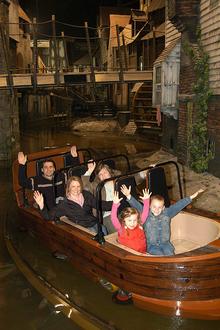 A Medway tourist attraction has undergone a makeover and slashed its entrance price in a bid to attract more visitors.
Dickens World, in Chatham Maritime, is temporarily closed while it's being transformed to create a new "Grand Tour".
The attraction has seen almost a million guests pass through its doors in its seven years of operation, but believes it is now time for a change and has appointed a new general manager Lenny Andreou.
A spokesman said: "In Dickens' day when people took 'The Grand Tour' it usually meant they were taking an extended holiday to France and Italy.
"We have borrowed this theme to create an exciting, informative and funny guided tour through the world that Charles Dickens lived in."
It will also be reducing its headline price of £13 to £5.50 in a bid to make it "more affordable to families".
The spokesman added: "We are not offering less; we are offering more and believe we will expand the business with a greatly enhanced footfall by doubling the experience with our innovative guided tours of Dickensian-Victorian England.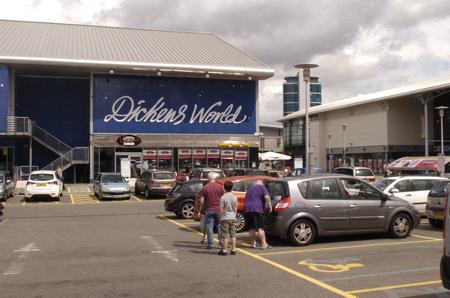 "Thus providing a new, fresh and enjoyable day out for our visitors; both old and young."
The Kent-themed attraction will re-open its doors to the public for the new 2013 season on My Big Kent Weekend on Saturday, March 23.
The tourist attraction received the second largest applications of all Kent attractions.
Customers can book tickets to Dickens World – The Grand Tour on 0844 858 6656 from March 23.