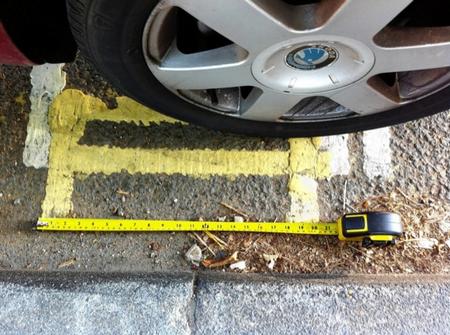 by Alex Claridge
At 21 inches long, you couldn't park a buggy or a child's scooter over them.
But Canterbury City Council has still decided there is a need for these double yellow lines in Station Road West - even though the only vehicle likely to fit in to them is a unicycle.
However, the authority is warning drivers that if they park on the lines, wardens are ready to dish out tickets.
Bob Pollard, the council's street enforcement manager, said: "The lines are in a small gap that separates the 20-minute restrictions and residents' pay and display parking bays.
"If a vehicle is parked over the yellow lines, the driver could incur one of two penalties, primarily not parking within the confines of a parking space or technically for parking in a restricted street during prescribed hours.
"The lines were placed to differentiate between the two different types of parking bay and avoid confusion.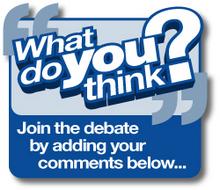 "We would request drivers take care when parking and keep within the lines of the parking bays. By parking correctly this will prevent them receiving a penalty charge notice.
"And we would request drivers take care when parking, read the signs that apply to the parking bay and keep within the lines of the parking bays."
Parking penalties from Canterbury City Council are either £50 or £70. If paid quickly, the fine is halved.
But Station Road West resident Charlotte Sparrow branded the yellow lines "ridiculous".
She said: "I can't believe the council would bother to paint yellow lines that short and then warn drivers that they face fines for parking over something you can hardly see.
"It's petty rules and regulations gone mad."
The shortest recorded yellow lines in the UK are in a street in Norwich and measure 17 inches.